Issue #1032 June 25, 2016
Publisher: Joan Stewart
"Tips, Tricks and Tools for Free Publicity"
In This Issue
Better Check Your Facebook Profile
Pitch Tips on Sales Tax Changes
Tuesday: 31 Killer Tips for Authors
Hound Video of the Week
This Weekend in the Hound House:

After I relapsed and my cough returned, worse than ever, I saw my doctor yesterday and begged him to perform a miracle. I walked out with three prescriptions in hand, and I think I'm on the mend. Wish I could say the same for my yellow tiger lillies that would have bloomed this weekend. The deer ate them all.
1. Better Check Your Facebook Profile 


Friends, customers and journalists who look at your Facebook profile might think your current job was the internship you had 25 years ago.
That's because Facebook tweaked a setting that changes how your employment and education history are displayed. It causes your extended education and employment history to appear by default in the "Intro" field on your profile.
That "Intro" section is the very first thing someone sees when they go to your page. The change won't make any private information public. But it could be embarrassing when your friends know darn well you aren't someone's low-level intern.
When I learned about the change this week, I checked my profile. Sure enough, it said that I worked at a company I'd never heard of! I have no idea how that slipped into my profile. While fixing the error, I also found and removed five out-of-date links.
To do: If your profile is goofy, read the Huffington Post article "Facebook Just Made A Pretty Awkward Change To Your Profile" for instructions on how to change your settings. This is a good chance to review and update every morsel of information.
2. Pitch Tips on Sales Tax Changes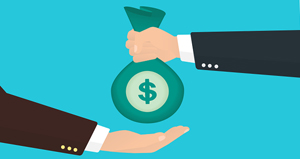 Starting July 1, several states in the U.S. are imposing a sales tax on online transactions like telephone ringtones, digital audio book downloads and music. But whether they'll enforce it is unknown.
I listened to an hour-long webinar Thursday on this topic, hosted by Website Magazine, and concluded the new laws are a royal mess. 
This is an ideal time for tax attorneys, accountants, CPAs and other tax experts to share tips on how they're advising their Internet marketing clients. When you pitch the story, consider also pitching one of your clients who this affects–someone who has agreed to be interviewed. They love multiple sources.
Also share your tips on your blog and social media, and publish an article to your LinkedIn profile.
To do: Read the USA Today story on all the new taxes, not just sales taxes, that will kick in. And start pitching! My 133-page kit, "Quick & Easy Templates That Create Thousands of Dollars in Free Publicity for CPAs, Attorneys & EAs" includes a comprehensive set of documents, how-to guides and more than 25 templates for press releases, blog posts and articles, media kit items and your media contacts. They're perfect for most tax professionals, not just tax resolution experts. Learn more here.
3. Tuesday: 31 Killer Tips for Authors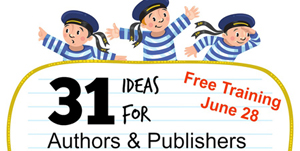 If you're publishing a book, or thinking of publishing, don't miss the 31 killer tips for authors at a free webinar at 7 Eastern Time on Tuesday, June 28.
Five book publishing experts will join me on the call, and we'll each share our five best tips. You'll get one super-duper tip at the end that will keep you from being swindled by unscrupulous thieves who prey on authors.
Here's one of my tips. It's a no-brainer, and I'm always barking about it because I see it all the time with my author consulting clients.
Put your photo on the homepage of your website. While you're at it, include your email address, shipping address and phone number. Don't make people work hard to build a relationship with you or give you money.
The free webinar is high-value training we do each year to promote the "Publishing at Sea" cruise to the Caribbean in January. All six of us will be teaching on the cruise on days when we're at sea. I love this call because I'm writing notes like crazy, learning about new gidgets, gadgets and gizmos that make book publishing faster and easier.
To do: Register for our "Sizzling HOT Publishing and Book Ahas and Tips." Prepare to take lots of notes.
4. Hound Video of the Week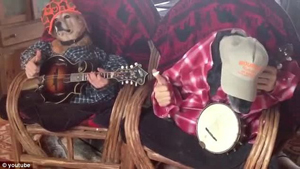 Thanks to Publicity Hound Flora Brown for this video of dogs playing Bluegrass. An oldie but goodie.