Issue #1240 July 14, 2018
Publisher: Joan Stewart
"Tips, Tricks and Tools for Free Publicity"
In This Issue
Best Free Press Release Services
Twitter Cuts Millions of Fake Followers
Top 10 LGBTQ Blogs
Hound Video of the Week
This Weekend in the Hound House:

I'll be working at my garden club's annual Garden Walk all day today–six spectacular gardens along the Lake Michigan shoreline. Jumping worms have infiltrated Wisconsin, and we don't want visitors spreading eggs from garden to garden, or taking eggs home with them on the bottoms of their shoes. So we're requiring them all to wear thin paper shoe coverings. The event requires weeks of planning and work. The Publicity Hound did all the publicity. Tomorrow, I collapse.
1. Best Free Press Release Services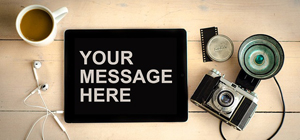 I don't recommend free press release distribution services for super-important news.
The dirty little secret is that most of them don't distribute your release. They park it at their website where your news might compete for attention, on the same page, with a paid ad from one of your competitors.
The alternative is to spend several hundred dollars to have one of the paid services distribute your release. If you can't afford that, and you must rely on a free service but you don't know which one to choose, you're in luck.
FitSmallBiz.com reviewed more than 90 of the free options and found only five reputable choices. They then reviewed those five on criteria such as the size of their distribution network, level of customization, and ease of use. I haven't tested any of these but you might want to.
I haven't tested any of these, but they're worth a try. Remember that a customized pitch to a specific media outlet is far more effective than simply writing and distributing a press release. Use your release as collateral material that provides additional details. Use a pitch to get the media's attention.
To do: Read more about the "5 Best Press Release Distribution Services 2018." 
#PressReleases #NewsReleases
2. Twitter Cuts Millions of Fake Followers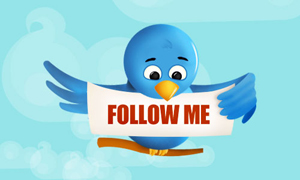 If you notice that you have fewer Twitter followers this week than you did last week, don't panic.
You might not have done anything wrong. It's probably because, on Thursday, Twitter started removing tens of millions of suspicious accounts from the list of users' followers.
Why?
Because some Twitter users bought followers and fake accounts to artificially inflate the number of followers, which means the totals don't accurately reflect a user's influence. And that means more advertisers are reluctant to buy ads.
Twitter claims the average user should see a drop of only four followers. I haven't seen any advice online about what to do if your numbers drop drastically. If I do, I'll pass it along.
Until then, don't sweat it. Keep calm and keep tweeting!
To do: Read the New York Times article "Battling Fake Accounts, Twitter to Slash Millions of Followers." 
#Twitter #TwitterPurge
3. Top 10 LGBTQ Blogs on Twitter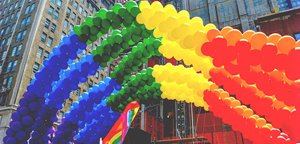 Finding influential people and celebrities who can spread the word about you can be difficult.
If your story is perfect for LGBTQ audiences, and you want to reach the most influential bloggers, you'll love this.
Cision, which sells PR software and services, compiled a list of the Top 10 LGBTQ blogs on Twitter and ranked them by the number of followers.
Even if your topic doesn't tie in directly, can you give in an LGBTQ twist?
To do: See the entire list, with links, for the "Top 10 LBGTQ Blogs on Twitter." Before you pitch anything, read the blog.
#LGBTQ #PrideMonth
4. Hound Video of the Week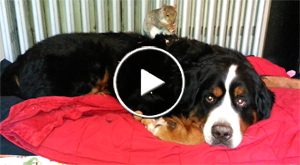 Thanks to Publicity Hound Kathleen Mahan of San Juan Capistrano, Calif., for this video of a squirrel trying to hide a nut in the fur of a Bernese Mountain Dog.