Issue #1039 July 19, 2016
Publisher: Joan Stewart
"Tips, Tricks and Tools for Free Publicity"
In This Issue
Best "Contact Us" Pages to Copy
Barnes & Noble Lures Indie Authors
Being Persistent vs. Being a Pest
Hound Video of the Week
This Week in the Hound House:

My wonderful sisters are visiting Wisconsin from Ohio this week. It'll be a scorcher, so we might take a Milwaukee Skylight Cruise on the Edelweiss, a relaxing boat trip down the Milwaukee River and into the harbor of Lake Michigan. Wish they could have been here for the Steely Dan concert on Saturday. This review nails it.
1. Best "Contact Us" Pages to Copy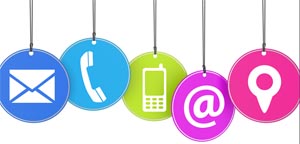 Your "Contact Us" page is one of the top four most important pages on your website. The other three are your home page, "About" page and your blog.
The "Contact" page tells people where to send a check if they don't want to buy your book or product online. It gives meeting a planners a phone number if they want to hire you to speak. It gives an alternate number to call for customer service problems. It tells journalists, bloggers and podcasters how to email you if they want to interview you.
Yet too many Publicity Hounds give short shrift to this.
If you want ideas on how to improve yours, check out "12 of the Best 'Contact us' Pages Examples You'll Want to Copy," from HubSpot.
Yours doesn't have to be as elaborate as these. But after I saw them, I vowed to dress The Publicity Hound's "Contact" page with photos and a video.
To do: If you're short on time, add the essential elements to your "Contact" page right now: phone number, email and shipping address. If you have a "Contact" form on your page, that's fine. But you still need these three critical elements–add them now! If you're short on time, return later and add photos, video, a call to action and other items that will encourage people to contact you.
2. Barnes & Noble Lures Indie Authors

For more than a decade, indie authors (self-published) who know how to work the system have been able to get their books into local Barnes & Noble stores.
Now, B&N is opening shelves in its 640 brick and mortar stores to the indies, with a few important caveats.
It's launching a print on demand division: "Through the new print platform, eligible NOOK Press authors have the opportunity to sell their print books at Barnes & Noble stores across the country on a local, regional or national level, and online at BN.com," the company said.
On-the-shelf stocking opportunity in stores is available for those print book authors whose ebook sales of a single title have reached 1,000 units in the past year. This refers only to paid sales of Nook format ebooks. It doesn't include books on Kindle, Kobo or other platforms.
I asked publishing expert Amy Collins, a book distributor, if she's as excited by this news as many authors and book bloggers seem to be.
"This program will not offer small presses and self-published authors anything new," she said. "Small presses can submit to B&N right now. This announcement is a way to fool small publishers and self-published authors into using Nook POD program."
To do: Amy says the advice she shared on a webinar on how to get your books into Costco, Walmart, B&N and airport bookstores still applies. Yes, you have to sell a lot of books on your own before you can get into those stores. But you must build the relationship with book buyers. Amy walks you step-by-step on exactly how to do that. The training "How to Convince Costco, Walmart, Target & Other Huge Chains to Sell Your Books" comes with Amy's Rolodex of contact information for wholesale buyers, a detailed sample marketing plan, a sample national sales letter and a sample press release, a steal at $49.95. Order here.
3. Being Persistent vs. Being a Pest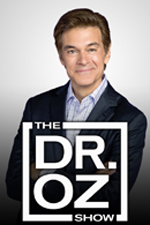 If you pitch a big media outlet once, and nothing happens, you can be persistent without being a pest.
One way to do that is to keep the emphasis on the audience–what they'll learn from you or how you'll entertain them or how you'll make their lives better if a producer has you on their show or a big magazine covers you.
Steve Harrison taught a technique like this to a woman who got book on the "Today" show without a publicist. She has since become a repeat guest, who has appeared over 13 times, and has also appeared on Dr. Oz and many other shows.
Join Steve Harrison for free training this Thursday, July 21. You'll discover "7 Secret Strategies for Landing Your First (or Next) Media Appearance."
You'll learn how a self-published author landed his first-ever national TV appearance and sold more than $100,000 worth of books, by changing 10 words in his PR pitch.
Steve will show you how to parlay local publicity into national publicity, and what to put in the subject line of an email to stand out from all the spam that producers and journalists receive.
To do: Register for the free call here. (This is an affiliate link.)
4. Hound Video of the Week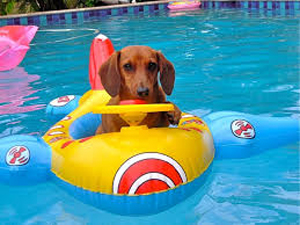 A cute compilation of dogs in swimming pools.