Issue #1020 May 14, 2016
Publisher: Joan Stewart
"Tips, Tricks and Tools for Free Publicity"
In This Issue
Best Apps for PR & Publicity
Amazon's New Video Service
Replay: How to Use CreateSpace
Hound Video of the Week
This Weekend in the Hound House:

I'm spending the entire weekend with my twin greatnieces, Alena and Lilly. I last saw them at Christmas when they were a month old and almost as tiny as Cornish hens. Now they're trying to talk and almost crawling. I'll share a photo next week.
1. Best Apps for PR & Publicity

Busy PR people rely on dozens of helpful apps to help them do their jobs more quickly and efficiently. You can too.
Marketing specialist Antonio Tooley asked several dozen of the best PR experts, including me, to name their two favorite apps. The list includes apps for note-taking, social media, news, multimedia, communications and miscellaneous.
My two favorites:
The AP App
It gives you a heads-up each day to global and local news stories you can use to piggyback onto, also known as newsjacking. You can get your news in English and Spanish, and customize your news feed to see your favorite categories.
AWeber's Atom App
Meet a journalist or networker who wants to join your email list? Hand her your phone and she can subscribe herself on this app. AWeber is my favorite email management program. Take a free test-drive here using this affiliate link.
To do: Check out the entire list of "Best productivity apps: PR edition." Also note what a great example this is of curated content. When someone asks you to participate in a survey like this, say yes. Most people mentioned within it will share it with their followers like I'm doing here.
2. Amazon's New Video Service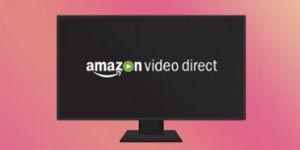 Publicity Hounds, content creators and visual storytellers now have one more mega-site to publish their videos: Amazon.
Its new Video Direct program will let you make your videos available to customers as part of the Prime Video subscription and earn royalties based on hours streamed.
You can also make videos available to rent or own, to view free with ads, or packaged together and offered as an add-on subscription.
This is big news for self-promoters. You can use videos to:
Pull people to your website and more free content in exchange for an email address.
Demonstrate how to use a product or service.
Read an excerpt from your book.
You'll have to create an account with a company name, connect a bank account to it and submit tax information so you can earn revenue.
To do: Read more about it in the article "Amazon Direct video takes aim at the professional side of YouTube."
3. Replay: How to Use CreateSpace

If you missed Thursday's live webinar hosted by Joel Friedlander and Tracy Atkins on how to use Createspace, Amazon's print-on-demand division, you're in luck.
They recorded it, including the Q&A at the end.
CreateSpace is a thrifty alternative to printing thousands of copies of your books, many of which end up sitting in cardboard boxes in your garage when you can't sell them. The webinar offers a deep dive into one section of their new Amazon Success Toolkit, which I love. Finally, this is the crystal-clear explanation of Amazon that I've been book I've been waiting for, and I'm thrilled to be promoting it as an affiliate.
To do: Watch the replay here or jump to the sales page where you can learn more about how the toolbox will help you better understand Amazon and sell more books.
4. Hound Video of the Week