Issue #1213 April 10, 2018
Publisher: Joan Stewart
"Tips, Tricks and Tools for Free Publicity"
In This Issue
Be the Local Angle to the Facebook Mess
Pitch Weather Stories
Three Events for Authors & Publishers
Hound Video of the Week
This Week in the Hound House:

When I mentioned my recommendation here last week to watch "Rosemary, The Hidden Kennedy Daughter" on YouTube, I also should have mentioned the excellent series on CNN on Sunday nights on the Kennedy family, part of the American Dynasties series. Two back-to-back one-hour shows feature never-seen-before clips and lots of dark secrets. I was stunned to learn Joe Kennedy, JFK's father, was such a control freak that he chose Jackie's wedding gown when she married JFK. I never did get a chance to see "Chappaquiddick." Maybe soon.
1. Be the Local Angle to the Facebook Mess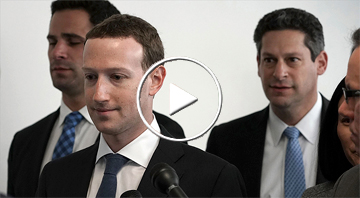 All cameras will be on Mark Zuckerberg today and tomorrow, as he testifies before two Congressional committees about the mess he's created with Facebook.
Smart Publicity Hounds will think of ways to be the local angle to this national story. You might be able to find yourself on TV this week if you:
–Discuss why you're bailing out of Facebook, or at least considering it. Do you distrust Zuckerberg and COO Sheryl Sandberg? Were you a fan of Diamond & Silk, the two black pro-Trump women who Facebook is censoring because they are "dangerous to the community?" And, of course, the many security issues. I was stunned when I read that Facebook was approaching hospitals and asking for patient data even though names would be redacted. They've since backed off that request.
–If you decide to stay on the world's largest social media a site, explain what you're doing differently. Are you tightening your privacy settings? Being extra careful about what you say in closed Facebook groups? Watching the conversation within the groups but not commenting?
–Do you use Facebook ads in your business? If so, do the advantages outweigh the negatives of being on that site?
While national media will be covering Zuckerberg's every move, local TV and radio stations, newspapers and magazines, and regional bloggers will be looking for "the local angle."
To do: Call them and offer your commentary, including whether you believe Zuckerberg's testimony. Say, "If you're looking for the local angle to the Zuckerberg testimony, I'd love to comment." See "How to Watch Mark Zuckerberg Testify Before Congress" and watch the YouTube video you see above.
#MarkZuckerberg
2. Pitch Weather Stories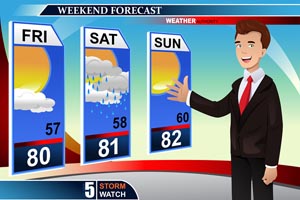 There's a nasty heat wave in the forecast for southern California this weekend. Here in Wisconsin, the weather folks are telling me to keep my winter hat and mittens close by.
These are perfect opportunities to pitch weather-related stories.
But what kinds of stories?
To do: Read my article "An Easy Way to Get Publicity: Talk About the Weather."
3. Three Events for Authors & Publishers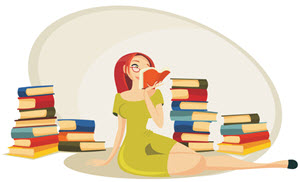 –If you want to sell books in Canada, don't miss today's free webinar on "Everything You Wanted to Know About Sales and Distribution in Canada" at 2 p.m. Eastern, hosted by publishing expert Amy Collins. Her guest is Lloyd Kelly who has experience as vice president at HarperCollins and CollinsCanada. He can explain the size of the Canadian market, the major players, how to sell books to Canadian stores and libraries, and how to find a Canadian publisher to publish your book. If you can't make it, register anyway and she'll send you a link to the video replay.
–The Book Publicists of Southern California will teach authors how to "work" local, regional and international book fairs and how to make them pay off when the group meets tomorrow night, Wednesday, April 11, in Studio City. Three publicists and experts will share tips which include working the L.A. Times Festival of Books, 2018 Book Expo in May in New York City and international book fairs. See registration details here.
–Want to reach a lot more people without spending a fortune on marketing? Join Steve Harrison at 2 or 7 p.m. Eastern today for a free teleseminar on "How to Take the Express Lane to Selling More Books – A Lot More Books – Even If You Hate Marketing and You're Not Good With Technology." Register using this affiliate link. 
To do: Use the buttons below to share these items in your author and publishing groups.
#BookMarketing #AuthorMarketing
4. Hound Video of the Week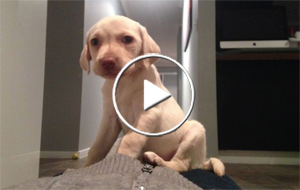 Evil burglars in Australia steal Sasha, a family's beloved Yellow Lab puppy, only to discover she has a big secret.