Issue #1143 July 22, 2017
Publisher: Joan Stewart
"Tips, Tricks and Tools for Free Publicity"
In This Issue
Be Ready for This Media Question
Meet the Bionic Marketer
Your First Car? A Media Kit "Fun Fact"
Hound Video of the Week
This Weekend in the Hound House:

After Week #1 of purging sugar from my diet, it hasn't been as bad as I thought. I can my own sugar-free applesauce, and cherry and strawberry jams that have come in handy for a quick fix. That reminds me, it's almost time to pick mini cukes for canning dill pickles.
1. Be Ready for This Media Question
When I worked as a reporter and editor, and today when I interview people, I close the interview by asking, "Is there any question you wish I had asked you?" or "Anything else I need to know?"
Often, I hear, "No, you've got it all."
Missed opportunity! Brad Phillips, aka Mr. Media Training, agrees.
Many interviewees are often so stressed by the experience of being interviewed, he says, that they can't wait for it to end.
Here's one way he says you can answer that question:
"Restate a message you already delivered but want to reinforce," he says. "Restating a message doesn't mean regurgitating a complete answer you already delivered verbatim. Rather, it means finding another way to make the same point. Repeating a key phrase a time or two during the interview is okay—-but avoid the type of insincere repetition that compromises your credibility."
Another way to answer that final question is to state an important message you weren't able to discuss during the interview because the reporter didn't ask the right question.
To do: Read about the other two ways to answer in Brad's article "The Media Question You Should Always Answer." 
#MediaInterviews #InterviewTips
2. Meet the Bionic Marketer

Publicity Hound Nader Anise is known as the "Bionic Marketer" and he has even trademarked that phrase.
"Half Man…Half Marketing Machine….Super Human Results…." his website proclaims. And he's right.
Nader, who started by specializing in lawyer marketing, founded the nonprofit American Lawyers Public Image Association (smart) and then created "Love Your Lawyer Day" about 16 years ago (brilliant). On that day, he urges people everywhere to set aside the lawyer jokes and remember that "without these legal warriors, we'd have no one to help us navigate the complex world of law." I take his idea one step further and urge you to serve lunch to your favorite law firm on "Love Your Lawyer Day" and turn it into a publicity stunt for media attention.
He's such a publicity bull dog that he got a story about "Love Your Lawyer Day" onto the front page of the Wall Street Journal two years ago. Today, he doesn't limit himself to teaching only lawyers. He works with businesses of all types and started the MOBB CLUB, a Mafia-themed "Marketing Club for Small Biz Owners" and Facebook group.
Nader has cracked the code and has just completed a project that got him in front of influencers at the top of the ladder. He has agreed to share all his secrets with you during a special webinar from 4 to 5:15 p.m. on Thursday, July 27. I'll grill him on the who, how, what, when and why of "How to Influence the Influencers."
To do: This session will be packed, and seating is limited. Register here.
#Influencers #InfluencerMarketing
3. Your First Car? A Media Kit "Fun Fact"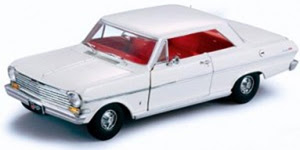 This is one of my most prized possessions: a 1:18 diecast model of my first car, a 1963 Chevy Nova affectionately referred to as "The White Tornado."
That's one of five fun facts about me that I include at in my bio at my website. Fun facts make your bio come to life and give journalists interesting tidbits they can insert into stories they're writing.
Your fun facts can be about your pets, kids, hobbies, vacations, or the most unusual thing that's in the top drawer of your desk. Or tell us about your first car.
I recommend fun facts also go into a media kit. They accompany your bios, written in four sizes to make it easier for people to cut and paste what they need.
To do: Watch the video replay of "An Indie Author's Guide to Creating a Killer Media Kit." I walk you step by step through all the materials you'll need. Then take advantage of a special offer. It slashes the price on my 15 Microsoft Word templates that make it easy to put together a killer media kit. The Plus Edition adds hours of targeted training in the exact skills you'll need to help other people promote your book. The offer ends at midnight Monday night. Read more about what it includes here.
#mediakits #authormarketing
4. Hound Video of the Week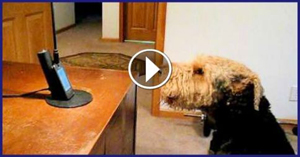 Here's Stanley, the Singing Airdale that talks on the phone to his momma. More than 8.2 million views on YouTube.