Issue #1255 Sept. 4, 2018
Publisher: Joan Stewart
"Tips, Tricks and Tools for Free Publicity"
In This Issue
Back-to-school Experts in Demand
Twitter Wants Your Opinion
10 Media Ground Rules
Hound Video of the Week
This Week in the Hound House:

Garden clean-up starts tomorrow. Before I do anything, I'm taking photos so that next spring, I have a good idea of which plants are where, and which perennials need to be divided. The chipped tera cotta bird bath is headed for the garbage because the deer and other animals that drink from it keep knocking the shallow dish off the base. The good news, however, is that there isn't a groundhog in sight!
1. Back-to-school Experts in Demand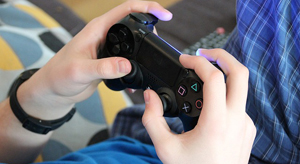 As kids head back to school this week, news crews focus the lights on experts who can comment on all aspects of kids and school.
A few stories I saw within the last 48 hours that you might be able to tie into:
–The "Today" show had a segment this morning on kids' addiction to video games. Many kids spent the summer playing the wildly popular video game "Fortnite" which now has parents thinking about how to break them of the habit with school back in session. The segment was short on tips from experts.
–Starting today, France is banning mobile phones and other electronic devices in every primary and junior school in a bid to combat bullying and the spread of pornography among pupils. Should other countries ban them too? If not, why not?
–An Israeli company that designs military-grade vests, uniforms and helmets has developed a bulletproof backpack for school students. Orders are pouring in from parents in the United States.
To do: Check the news sites daily for any and all back-to-school stories, including feature-oriented topics like school lunches and fashion trends. Pitch your expertise to the news outlets covering them. You'll also see leads for school experts posted in emails that come from HARO, the media leads service at HelpaReporter.com. 
#BacktoSchool #SchoolStories
2. Twitter Wants Your Opinion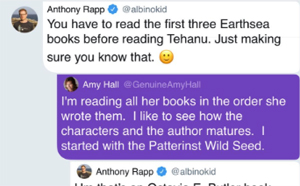 Twitter is testing different options to encourage people to interact with you, and they want to know what you think about what they've come up with so far:
Threaded replies to individual responses, which makes it easy for you to see who is responding to what within tweet reply chains. I love this one!
Color coding for responses from the original tweet poster and yourself. It highlights key replies by using purple for responses from the original tweeter, and blue for you.
Green dots on profile images within chains to indicate when a user is active so you can spark more real-time engagement. Users can remove the green dot if they wish.
To do: Read the article "Twitter's Testing a New Layout for Replies, Focused on Improving Engagement" at the Social Media Today blog. Then respond to Twitter's product manager Sara Haider here. 
#Twitter #TwitterChanges
3. 10 Media Ground Rules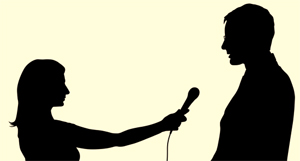 If a reporter calls you and starts asking questions so he can include you in a story, don't start answering them immediately.
Media trainer Brad Phillips says that unless you're commenting on a breaking news story that you're well prepared to address, it's usually best to use that first phone call to learn more about the reporter, the focus of the story and how you fit into the piece. For all you know, the reporter might be calling names out of a phone book for a story that has nothing to do with you. Associating yourself with the story can hurt you.
Brad has eight questions to ask before every interview. For example, ask, "Are you approaching the story from any particular perspective?" This is much better than asking, "What angle are you taking?"
"After you've researched the reporter and prepared your messages, you can return their call while making sure you meet any deadlines," he says.
To do: Keep those eight questions nearby. Then read Brad's other tips in his article "10 Media Ground Rules for working with Reporters." 
#MediaInterviews #MediaRelations
4. Hound Video of the Week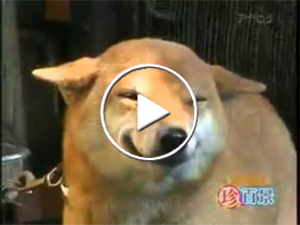 You'll love this dog and his Million-Dollar Smile.