Issue #1074 Nov. 19, 2016
Publisher: Joan Stewart
"Tips, Tricks and Tools for Free Publicity"
In This Issue
Avoid War at the Thanksgiving Table
Writing & Proofreading Tools
Free YouTube Training
Hound Video of the Week
This Weekend in the Hound House:

We're singing Happy Birthday today to my twin great grandnieces Lilly and Alena. Their mom made them special birthday T-shirts, and each girl gets her own cake. "Having somewhere to go is home. Having someone to love is family. Having both is a blessing." I don't know who said it, but it's perfect.
1. Avoid War at the Thanksgiving Table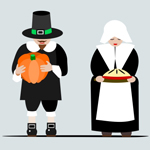 Thanksgiving hosts all over the U.S. are squirming.
What if Uncle Fred insists on wearing his red Donald Trump ball cap during dinner? Or cousin Megan shows up at the door sporting an "I'm With Her" T-shirt?
Publicity Hounds to the rescue!
Now is the time for authors, speakers and experts to pitch story ideas and create content on the topic of how to avoid an all-out war on what's supposed to be a family-friendly holiday brimming with gratitude. USA Today, the New York Times, Shape magazine and other major media already have covered this story. You'll see more within the next few days. My ideas:
What's the best way for the dinner host to avoid problems? Call guests individually and tell them political talk is off limits all weekend?
Is it too late to cancel Thanksgiving dinner and uninvite guests?
How should someone remove themselves from a political squabble? Is it OK to leave the table, put on your jacket and walk around the block to cool off?
If trouble erupts, should you apologize to the host in public or private?
To do: See more pitching tips in my blog post "Publicity Ideas: How to Avoid a Political War on Thanksgiving."
#politicalfights #familyfighting #thanksgivingtips
2. Writing & Proofreading Tools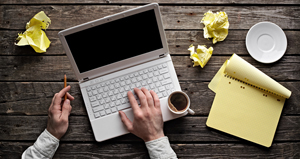 The Number One writing tool I recommend is the Hemingway App because it highlights your writing problems and explains how to improve your copy.
Before I work with writers in my Publicity Hound Mentor Program, I tell them to run their articles through that app.
Mary Walton, a professional editor and online tutor, offers nine more writing and proofreading tools to consider, some paid and some free. "You're sure to find one that fits with your personal writing style," she says.
To do: See "9 of the Best Online proofreading Tools to Get the Best Results from Your Writing" at the Nonfiction Authors Association blog.
#proofreading #grammar #writingtools
3. Free YouTube Training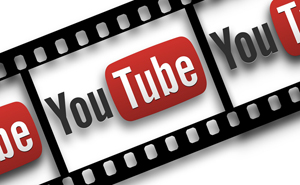 Business is slow during Thanksgiving week, the perfect time to dig into some free video training courtesy of YouTube expert Jeff Johnson.
Set aside some time on Tuesday to watch the first in a series of free videos to promote his new Tube Traffic Secrets course. I bought the course a few years ago and spent two hours every morning for a few weeks learning it. The lessons helped me build The Publicity Hound's YouTube channel, optimize my videos for search, and use tools I didn't know about. The result? I'm getting orders from people who found me on YouTube.
Since then, YouTube has introduced other features like cards that help you promote your content, tools to let you manage your videos on mobile, and better analytics.
To do: Look for the first in a series of Jeff's free videos here on Tuesday.
#youtube #youtubetips #videotraining
4. Hound Video of the Week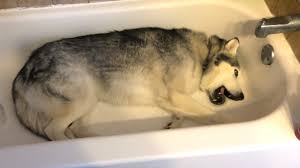 Most dogs hate baths. Not Zeus, a stubborn Husky that howls in protest when his owner won't turn on the water.