Issue #1208 March 24, 2018
Publisher: Joan Stewart
"Tips, Tricks and Tools for Free Publicity"
In This Issue
Are You an Ideal Candidate for Publicity?
Social Media for Musicians
Power Words to Replace "Good"
Hound Video of the Week
This Weekend in the Hound House:

I need a new furnace/air conditioning unit. And I can hardly wait to get my hands dirty in the garden. But it's still in the 40s here in Wisconsin. I can't think of a better place to be than at the Home & Garden Show at Wisconsin State Fair Park tomorrow. Lots of cooking demonstrations and (I hope) free samples.
1. Are You an Ideal Candidate for Publicity?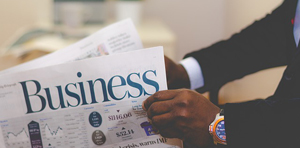 PR pro Marsha Friedman says that if you want publicity, you need one of these four things that will set you apart from all the other Publicity Hounds in your industry:
1. A book.
My tip: The book must have an excellent cover, designed by a professional book cover designer. Twice this week, I saw books from clients that included either a sloppy Photoshop image or a funky font that screamed "homemade" and was difficult to read. If you aren't willing to spend money on a cover, you aren't serious about selling your book. Joel Friedlander's monthly ebook cover design contest will let you compare your cover to some of the best.
2. Credentials.
They should dovetail with the topic you want to discuss when you get publicity.
3. Experience and knowledge.
"When you've personally undergone, encountered or lived through something, then yours is a voice the media is more likely to listen to," Marsha says.
4. Passion.
You must sound excited about your topic.
My tip: Create a few sizzling sound bites to use during interviews.
To do: Read Marsha's article "What Makes You An Ideal Candidate For Publicity?" 
#MediaInterview #FreePublicity
2. Social Media for Musicians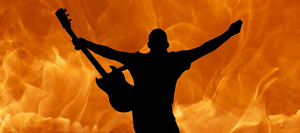 Musicians often brag about how many followers they have on social media.
That's a meaningless statistic. Engagement matters most, says Ged Richardson, a music blogger, and digital marketing consultant. He offers these ideas on how musicians and record labels can use four of the biggest social media sites to connect with fans.
Facebook: Facebook Live is massively powerful tool. Create spontaneous broadcasts.
Twitter: Announce upcoming tours, new releases and published features in music magazines. It's where your music industry professionals are more likely to hang out.
YouTube: In addition to music videos, studio sessions and concert footage, how about teaching your fans how to play some of your songs?
Instagram: Share photos of you backstage, in the studio or on a press shoot.
To do: Read more tips in his "Ultimate Guide To Social Media Marketing For Musicians." 
#MusicianPR #MusicPublicity
3. Power Words to Replace "Good"
When writing, do you fall back on the lazy, overused word "good," especially when you're in a hurry?
If so, you'll love a helpful infographic that gives you 200 powerful words that will replace "good."
They're even broken down into several categories: to describe taste, work, a performance, a book, a movie, a holiday, an opportunity, change, a personality, a smile, an idea, a cafe, an achievement, an adventure, a question, a look, exhibition, a view and abilities.
To do: Check out the infographic 200 Powerful Words to Use Instead of "Good" created by Jack Milgram and Custom Writing. If you have a press release, media materials, an email pitch to journalists or any other writing you need to make stronger, consider a "Rent My Brain" session with me. I've worked as a writing coach for many award-winning journalists.
#WritingTip #BetterWriting
4. Hound Video of the Week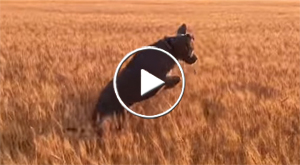 It's spring! And these dogs are jumping for joy.