Issue #1327 Sept. 24, 2019
Publisher: Joan Stewart
"Tips, Tricks and Tools for Free Publicity"
In This Issue
Are They Trashing You on Facebook?
Forbes Coaches Council
National Publicity Summit
Hound Video of the Week
This Week in the Hound House:

I had a giant ash tree infected with emerald ash borer cut down a few weeks ago. Now, I'm trying to find someone to come and haul away the thousands of branches for free. It would have cost me $3,000 for the tree removal company to take it. I'm posting free ads on Craigslist, NextDoor.com and in the Buy/Sell/Trade section of Facebook. The stumps from the trunk shouldn't be used indoors because they have carpenter's ants. But there's enough wood here for a fire pit for the next 30 years. Any other ideas on how to remove this mess before winter?
1. Are They Trashing You on Facebook?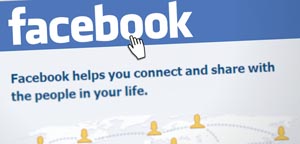 Lots of businesses can't be bothered with Facebook.
Problem is, the owners don't know what's being said about them in the many Facebook groups devoted to local news. I belong to the Port Washington Voice group on Facebook, a lively forum where I learn about news in my Wisconsin community long before it appears in the weekly newspaper.
Every week, members are recommending–and trashing–local businesses, from restaurants to building contractors.
I'm stunned at how few businesses bother responding. Within the last few days, group members asked for recommendations for a veterinarian, a man's barber, and an auto body shop. Any of those businesses, if they were in the group, could have responded and explained why they're the best in town.
This is free publicity! Instead, crickets.
A smart business owner who's too busy for Facebook should recruit a friend or family member to monitor the group(s) and flag the owner to an opportunity to comment.
If you're on top of the discussions, you can also correct errors and thank fellow group members for recommending you, a kind gesture.
To do: Log into Facebook. On the left side of your News Feed, go to the "Explore" category. Click on the Groups icon and search for a group in your community. Join it, monitor it and jump in!
#FacebookGroups #FacebookTip
2. Forbes Coaches Council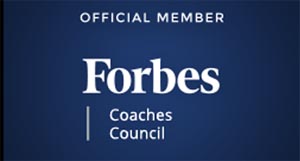 A client asked if I recommend he join the Forbes Coaches Council. I hadn't heard of it.
Turns out it's an invitation-only group for successful business and career coaches. Membership is $1,900 a year with a $500 one-time, non-refundable set-up fee.
You won't find the pricing at their website which I find odd, almost as though they're trying to hide it. What I did learn from chatting with a customer service agent, however, was that Forbes created the council about four years ago. She said you can't write for the Forbes website unless you're a member.
I did a quick Google search and found this article listing the pros and cons. It was written by HsuanHua Chang, an executive coach. She says she likes the business model but had a few bad experiences with the service.
Members are assigned their own editor who works with them to improve articles. They also have access to a Council member contributor page on Forbes.com linking their websites and social media channels. And they can use one of several logos, like the one you see above, on their marketing materials.
Based on their application, Forbes is super-picky about who they choose. And it appears they want experts with a decent social media platform.
To do: Please share your experience, good and bad, with the Forbes Coaches Council. Would you recommend it for experts and thought leaders? Click reply or email me. I'll share comments from my Publicity Hounds.
#Forbes #ThoughtLeaders
3. National Publicity Summit
About a dozen slots still remain for the National Publicity Summit Oct. 23-26 in New York City.
The closed-door event, held twice a year, is like speed dating with the media.
First, you listen as a panel of print and broadcast journalists share their best tips on how to pitch them. Then, you personally meet with more than 100 producers and journalists from America's top media outlets and deliver your pitch. You'll receive training beforehand from Steve Harrison's team on how to best present yourself.
This event isn't for everyone. It's for serious Publicity Hounds who have already spent a lot of time creating a top-quality book, product or service.
The summit represents publications and broadcasts that reach a total estimated audience of 500 million people. Registration comes with a "more than 100% money-back guarantee."
Attendance is by application and limited to 200 attendees so that everyone has enough one-on-one time.
To do: Learn more by using this affiliate link. 
#PublicitySummit #MediaPitch
4. Hound Video of the Week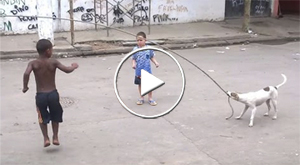 Man's best friend can also be a neighborhood's best playmate. This video of a stray dog helping children jump rope in Brazil is still charming viewers.