Issue #1102 Feb. 25, 2017
Publisher: Joan Stewart
"Tips, Tricks and Tools for Free Publicity"
In This Issue
Another Important April 15 Deadline
Why You Need More than One Bio
Email Etiquette When Pitching
Hound Video of the Week
This Weekend in the Hound House:

I'm going through Downton Abbey withdrawal and just might jump over to Amazon, where I'm a Prime member, and watch for free. This is a series I'll never tire of seeing over and over again. I've watched every episode of The Sopranos at least six times.
1. Another Important April 15 Deadline
If you've already created your own day, week or month of the year, you have until April 15 to submit it to Chase's Calendar of Events for 2018.
Why bother?
Because Chase's is the most comprehensive reference available on special events, worldwide holidays and festivals, civic observances, historic anniversaries and famous birthdays. Thousands of journalists refer to this directory on slow news days. Sometimes goofy entries like "Baked Bean Week," "Sky Awareness Day" and "National Bison Month" catch their attention and attract publicity.
You can submit an entry for free using Chase's Entry Form. They reject far more entries than they accept. I spoke to one of the editors at Chase's to find out how you can improve the chances that your entry will make it into their giant reference book. She gave me details you won't find on their site.
I included them all in the video "How to Create Your own Day, Week or Month of the Year and Get Mountains of Publicity." Save $24.97 until midnight Eastern Time on Monday, Feb. 27. It includes two PDF bonuses: "21 Places to Publicize Your Holiday" and "7 Free Tools That Will Encourage Social Sharing for Your Holiday."
To do: Claim your discount by using the coupon code CALENDAR at check-out. See everything the package includes here.
#createholiday
2. Why You Need More Than One Bio
If the only bio you're offering at your website is a long one, say more than 100 words, you're asking for trouble.
A journalist, blogger or anyone for that matter who needs a 50-word bio will have to start cutting, pasting, trimming and hacking away. If they're in a hurry, they might include an incorrect fact. Heaven forbid your website address includes a typo or they misspell your name.
Offer your bio in four sizes: 140 characters (ideal for Twitter), 50 words, 100 words and from 400-600 words.
Your bio in four lengths is one of 10 essential items that every media kit should include.
During Thursday's webinar on "The Indie Author's Guide to Creating a Killer Media Kit," hosted by Joel Friedlander, I walked audience members through all 10 items, explained how to create them and stressed why each is important.
At the end, Joel and I make a special offer on my package of 15 "Quick & Easy Media Kit Templates," plus samples, that will shave months off the tedious chore of creating the media kit items yourself. The special 30 percent off promotion ends at 11:59 p.m. Pacific Time on Monday night, Feb. 27.
To do: If you missed the call, you can catch the video replay here. Or go directly to the page that explains how to grab your templates and start creating your media kit today.
#authormediakit #bookmediakit
3. Email Etiquette When Pitching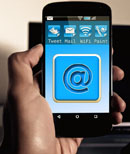 When sending an email pitch to journalists or bloggers, you might spark a long back-and-forth thread with the person you're pitching.
If so, don't switch subject lines in mid-stream.
For example, if your pitch is "St. Patrick's Day Party Ideas," keep those words in your subject line throughout your communications:
Confirming: Interview w/ John Doe — St. Patrick's Day Party Ideas
Photos You Requested — St. Patrick's Day Party Ideas
Answers to your follow-up Qs — St. Patrick's Day Party Ideas
To do: Read the five other email tips from Michelle Danico, a former radio broadcaster. See "6 ways to improve your email relationship with reporters."
#emailmarketing #emailetiquette
4. Hound Video of the Week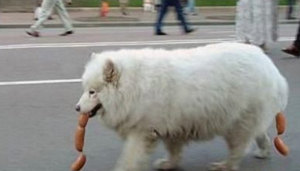 These funny dog videos will make you laugh no matter what! Dogs & puppies are simply the best!