Issue #1159 Sept. 23, 2017
Publisher: Joan Stewart
"Tips, Tricks and Tools for Free Publicity"
In This Issue
Another Hot Mic Horror
Facebook Adds Events Tab
Radio Interview Tip
Hound Video of the Week
This Weekend in the Hound House:

I'm headed to Harley-Davidson's MOTOR restaurant in Milwaukee tonight for "BBQ & Blues." Today's high will be 87, not exactly leather weather. But the blues? I love 'em anytime, anywhere.
1. Another Hot Mic Horror
Amateur Publicity Hounds who don't do many media interviews can be excused for not remembering that whenever they're attached to a mic, it's always on, even when they're not on the air.
But pros should know better.
MSNBC anchor Lawrence O'Donnell humiliated himself and his network when someone leaked an eight-minute clip of him, off the air, swearing at his crew, pounding his fist on the desk, and dropping F bombs while having technical difficulties during an Aug. 29 segment. Shoo the kids out of the room before you watch his unhinged outtakes here.
After the video went viral, O'Donnell apologized on Twitter:
"A better anchorman and a better person would've had a better reaction to technical difficulties. I'm sorry." But the damage was done.
To do: The next time you're doing a radio or TV interview and there's a mic in front of you, assume it's on and that whatever you say can be broadcast to the world. Ditto if you host webinars and you're having technical difficulties. Your audience might be able to hear you even you think they can't.
#HotMic #LawrenceODonnell
2. Google News Gets Hyperlocal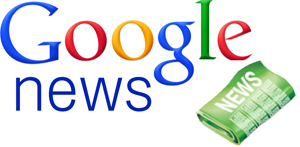 Google has created a dedicated space for hyperlocal community news in Google News.
Look for it in Community Updates, which you an find in the "Local" tab on Google News. If you don't see it yet, it could be because Google is rolling it out slowly.
Most of the news items I found in my feed are from local newspapers and TV stations in the Milwaukee area, where I live.
What does all this mean to you? Getting publicity in your local news outlets is more important than ever because people who don't have newspaper subscriptions or watch the local news on TV can still find your news online when they search.
To do: Learn how to get started with Google News. You can even ask Google to include your news site (not just a plain website) in their feed. Look for the link on that page.
#GoogleNews #LocalNews
3. How to Find Guest Bloggers
Nine out of 10 email pitches I receive from people who want to guest blog for me start with "Dear publicityhound."
That's a dead giveaway they haven't read the blog or visited my website, and they don't know about the type of content I publish. If they did, they would address me by my first name.
I ignore most of those emails, except the ones that might bear fruit. I reply and send them the link to "How to pitch a guest post for The Publicity Hound's blog." Most leave, never to be heard from again.
To do: Deborah Sweeney has a few more tips in her article "The Do's and Don'ts for Announcing You're Looking for Guest Bloggers" at the Social Media Today blog. I love the last tip about casting a wide net.
#GuestBlog #GuestBlogging
4. Hound Video of the Week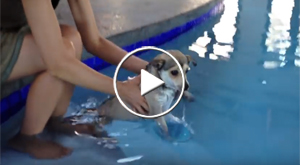 Munster the Rat Terrier puppy loves to swim so much that he doesn't even need water. Notice the video is tied to a children's book, with a link in the description. Clever.