Issue #1010 April 9, 2016
Publisher: Joan Stewart
"Tips, Tricks and Tools for Free Publicity"
In This Issue
Alternatives to "I Don't Know"
Libraries Webinar Replay is Ready
Prompt a Celeb to Use Your Product
Hound Video of the Week
This Weekend in the Hound House:

Do you know about the coloring book craze among adults? While visiting craft stores last weekend, I found after bin of coloring books on hundreds of topics. My favorite: a book of art deco fashions that I'll buy this weekend. I Googled "adult coloring books" when I returned home and immediately thought of ideas on how you can tie into this trend for publicity. I'll blog about it next week and share the link on Tuesday.
1. Alternatives to "I Don't Know"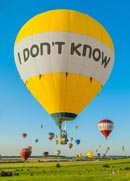 In media interviews, people are paranoid about saying "I don't know" if a reporter asks a question that stumps them.
They often do the first thing that pops into their heads. They start babbling.
Denise Graveline, who has coached more than 140 speakers for TEDMED or TEDx talks, says there are graceful ways to say "I don't know" when you're on the platform. Some of them also work for media interviews:
"That's just one of the many things we don't know about X." (Great if you have a technical topic.)
"I don't know, but perhaps someone here does." (Ask a colleague.)
"If only I knew that." (It lets you talk about what could be accomplished or what your work/life/research would be like with this missing piece.)
To do: Read her article "8 ways to say "I don't know" gracefully." Notice the hashtag at the beginning of the headline. If you don't know how to use hashtags to make it easy for people to find your content, slash the price in half when you buy my video training "Hashtags: The New Search Tool." Use the coupon code HASHTAGS (Apply and Recalculate) at checkout. Order here.
2. Libraries Webinar Replay is Ready
During Thursday's webinar on how to sell your books to libraries, Daniel Hall and Amy Collins had my Publicity Hounds' tails wagging with their many tips on how to create a new revenue stream.
The Hounds actually started drooling when Amy shared what I thought was the most valuable part of the training: the exact cover letter you can send to an acquisition librarian, the person who decides whether to buy your book.
This weekend, set aside at least an hour you watch the presentation and hear about the Real Fast Library Marketing training program they're offering that makes the task of getting into libraries easy-peasy. Stick around for the last half where Amy answered every question about publishing that my people asked.
I'm sweetening the offer. Anyone who buys the "Easier" or "Easiest" packages gets links to three of my most popular video training programs for authors:
Where to Find Millions of Readers to Review, Recommend and Buy Your Books. This training includes the wide variety of book review and book recommendation sites, as well as other websites and offline places where you can find readers. (A $50.00 value)
5 Steps to Use Breaking News to Score Publicity (and Sell More Books and Products). This training includes the exact pitches a publicist used to get her author clients on "Larry King Live," "Dr. Phil" and on CNN's "HLN." (A $50.00 value)
How to Create Your Own Day, Week or Month of the Year. You'll get ideas galore on how to tie your book to your own holiday, then use it as a springboard for publicity. It includes specific instructions on how to get a free listing in "Chase's Calendar of Events," the giant directory used by media worldwide to find story ideas. (A $50.00 value)
To do: Watch the video replay of yesterday's training. You can also read my article on "9 Profitable Reasons to Sell (or Rent) Your Book to Libraries."
3. Prompt a Celeb to Use Your Product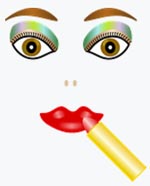 Whether you're selling, lipstick, spa candles or men's hair gel, your product can fly off the shelves if you convince just one big-name celebrity to use it and tweet about it.
It doesn't have to be Lady Gaga or Leonardo DiCaprio. It can be an influential blogger in your industry.
Kristin Marquet, a publicist and author, has 10 ideas to help you. My favorite: If you sell cosmetics or hair care products, send your package to the celebrity's stylist or make-up artist.
To do: Read Kristin's other tips in the article "10 Ways to Get a Celebrity to Use Your Product." Then check out ContactAnyCelebrity.com. It's a giant database of contact info for more than 59,000 celebrities, their agents, managers, publicists, attorneys and others in their inner circle. I promote the subscription service as an affiliate.
4. Hound Video of the Week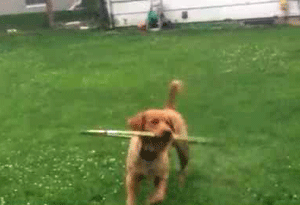 So you think you can Hula Hoop? This pup is making me dizzy!