Issue #971 Nov. 24, 2015
Publisher: Joan Stewart
"Tips, Tricks and Tools for Free Publicity"
In This Issue
All Adele, All the Time
Podcasting for Beginners
Blog Not Working? Try This
Hound Video of the Week
This Week in the Hound House:

Welcome to the world, Lillian Faye and Alena Marie, my twin grandnieces who were born Saturday morning. They're healthy and coming home today. This is the most excitement my family has seen since my Dad bought our pool table in 1962.
1. All Adele, All the Time

Adele's new album "25" is already breaking sales records–the perfect opportunity to piggyback onto this story through Christmas. Some ideas:
The superstar has learned how to handle the fat-shaming insults with grace.  Self-esteem experts can offer tips on how overweight people can deflect insulting questions.
Adele has lost at least 30 pounds the last few years. Weight loss experts, what's the best way to avoid relapsing into bad eating habits? Keeping it off is harder than taking it off. Oprah knows. Me too.
Adele and her longtime love, Simon Konecki, guard their privacy and are protective of their son Angelo. That's unlike other celebs and parents who share every intimate, ugly detail of their private lives. Social media experts, when is enough enough? What subject matter should never find its way onto Facebook? Do children have privacy rights?
If you missed Wayne Kelly's ideas last week on clever publicity ideas for authors who want to get onto radio shows, you can catch the replay. See "How to Promote Your Book to More Than 10,000 Radio Listeners for Free — Month After Month."
2. Podcasting for Beginners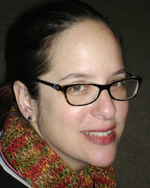 Podcasting has dozens of moving parts that can scare anyone who's the least bit challenged by technology. Once you clear the techie hurdle, you can promote your expertise all over the globe with your own radio show.
You'll love Margaret Larkin's two-part series on Podcasting 101 that begins today at my blog. She hosts the Radiogirl Podcast, a media podcast that features interviews with people who work in radio and TV, in Chicago and beyond.
Today, she explains the equipment you'll need, where to find it, how to use it, and mistakes to avoid. Tomorrow, she explains how to record your first episode and publish it online.
If you have questions, ask them in the comments and she'll help. See Podcasting for Beginners, Part 1: Equipment That Will Make You Sound Like a Million Bucks.
3.  Blog Not Working? Try This
The most well-written blog post can turn readers away if it appears on the screen as a big blob of gray type that makes their eyes glaze over.
That's why you should use one photo every 350 words or so.
It took more than an hour to find all the photos, size them, write the tags and do the other busy work when I published guest blogger Margaret Larkin's podcasting post mentioned above. But it was well worth it.
Using high-quality images and multimedia can hold a reader's attention, increase trust and reduce the bounce rate. I found almost all the photos I used at Pixabay, my favorite free stock photo service.
      
See the article and infographic on Science-backed ways to improve your next blog post.
4. Hound Video of the Week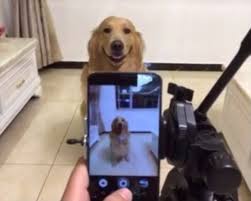 Watch this dog smile on command while having its photo taken.