Issue #1121 May 6, 2017
Publisher: Joan Stewart
"Tips, Tricks and Tools for Free Publicity"
In This Issue
A Surprise from HARO
How to Attract Corporate Sponsors
Publicize Your Publicity
Hound Video of the Week
This Weekend in the Hound House:

A critter has sheered all the gorgeous blooms off the tops of my Virginia Bluebells, my favorite spring flower. And the squirrels have eaten most of the tulips except for this group of yellow and red beauties. My garden has turned into a battlefield and I'm marching off to war…
1. A Surprise from HARO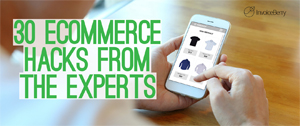 If you've been answering queries from HelpaReporter.com, but seeing little results, don't give up.
About a month ago, I starting paying more attention and replying to any query from a journalist or blogger who needed someone with my expertise, even if I had never heard of the blog or media outlet.
Most times, you won't hear anything after responding to a lead from this service, known as HARO. Then, out of the blue, you'll get an email with a link where you're featured prominently.
That's what happened this week. I answered a query from a blogger that was doing an "expert roundup" on the topic of "ecommerce hacks for small business owners" for his company that sells invoicing software.
Perfect, I thought.
I gave him exactly what he wanted: my three best tips, a photo, a link to my website and a link to my YouTube channel. I was the seventh expert featured in a list of 30. My tips include one of my loudest rants: ecommerce sites that don't include contact information on the homepage.
To do: Read all the tips in the article "30 Ecommerce Hacks from the Experts." Then start looking at HARO more closely. You never know where you'll end up.
#medialeads #HARO #ecommercetips
2. How to Attract Corporate Sponsors

If you're trying to attract a corporate or nonprofit sponsor, it helps to already have a large following.
But even if you speak to small groups of, say, 25 to 50 people, you're still a candidate for a sponsorship as long as your audiences are ideal for your sponsor's product, service, cause or issue.
On Thursday, May 11, you'll learn how an author/speaker landed sponsorships with Fedex, Bank of America, Microsoft, Wal-Mart, Dun & Bradstreet, Wells Fargo as well as many other companies and organizations. Join Steve Harrison at 2 or 7 p.m. Eastern as he interviews the special guest who will explain the five things a corporate sponsor will fund for you, and list the top 14 categories for authors and speakers who are most in demand.
To do: Register for the free web class "The Top 5 Ways to Attract Corporate Sponsors — Even If You're Just Starting Out" using my affiliate link.
#corporatesponsorships
3. Publicize Your Publicity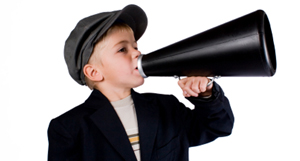 Three tips for spinning a publicity hit into multiple hits:
Were you a guest on a local or national TV or radio show? Send a press release to your alumni publication or trade association magazine and explain why they interviewed you. Mention your area of expertise.
Follow up an article about you in a newspaper or magazine with a letter to the editor of that same publication, adding a thought or observation that wasn't included in the original article. You can also comment on an issue mentioned in that same article.
Share all your media hits with your friends and followers on social media. That includes links to videos, TV news segments, radio and podcast interviews, magazine articles where you're featured, even book reviews.
To do: Make a list of all the people and places that need to know about your publicity. Refer to it the next time you get a media hit, and start creating more.
#publicitytip #publicity
If you're wondering, "What about that big Liquidation Sale The Publicity Hound promised?" I'm almost ready to roll it out next week. I keep find more learning tools to offer. Sit. Stay. I promise it will be worth the wait.
4. Hound Video of the Week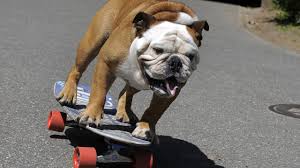 Here's Tillman, the skateboarding dog, from the iPhone commercial.