Issue #1146 Aug. 1, 2017
Publisher: Joan Stewart
"Tips, Tricks and Tools for Free Publicity"
In This Issue
A Scam? No, But a Waste of Your Time
The "We Are the World" Strategy
How to Get More Retweets
Hound Video of the Week
This Week in the Hound House:

Canning dill pickles has been delayed until Saturday. This week, I'm finishing the horrible job of painting my back porch. The good news: I found an easy way to mix paint that has settled in the can. I use my Cuisinart immersion hand blender.
1. A Scam? No, But a Waste of Your Time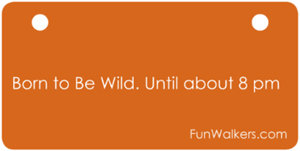 You get an email from a company saying they want to feature you on their national show. It sounds like this:
"I'm reaching out to you because one of our producers came across (your website), and thought that it would be a great fit for our show, NewsWatch. If you've never caught an episode, we are a 30-minute consumer review show that airs in over 200 markets and 95 million US households on The AMC Network."
You can feel your pulse racing.
The email fails to mention, however, that this isn't the kind of publicity you learn how to get from The Publicity Hound. It's called paid placement–also known as advertising– and it will cost about $15,000.
Paid placements are fine if you can afford them. You probably can't. I can't either. This isn't a scam. But it's a giant time-waster meant to suck you in and then spit you out when they learn you can't afford it.
My friend, BL Ochman, received the email above this week after launching her new company, Funwalkers, which makes humorous "license plates" like the one above for walkers, rollators and scooters. Her pulse raced, too.
To do: Don't try to pull a fast one on her or she'll call you out in her blog like she did Newswatch. Read "You Will Never Be Asked to Pay for Legitimate News Coverage." If you're in the Chicago area, find out how to get REAL free publicity on TV. Meet Chicago's top morning TV producers at the Publicity Club of Chicago's Aug. 9 luncheon. 
#PaidPlacement #Newswatch
2. The "We Are the World" Strategy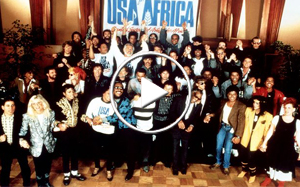 Attract leaders in your niche to partner with you by using the same strategy Michael Jackson, Lionel Ritchie and Quincy Jones used when they recorded "We Are the World" with an all-start cast of 45 celebrity singers in 1985.
You don't need a recording studio or anything related to music. You don't need friends in high places. You don't even need a lot of money.
You can influence the influencers, on the cheap, using a strategic 10-step plan created by Nader Anise, the Bionic Marketer. He was my guest last week on a webinar that explained how to lure influential people into a simple project that gives them something in return, makes them look good, and encourages them to promote you to their huge audiences, even if you're a small fry.
The secret?
You must know how to find the right people to approach, how to contact them, what to say, how to make their task drop-dead simple, and how to thank them. Nader's steps work whether you're creating a song or using the influencers' tips in a simple blog post.
To do: Order the video replay of "How to Influence the Influencers."
#InfluencerMarketing #Influencers
3. How to Get More Retweets

Here are two ways to encourage more people to share your content on Twitter. They're courtesy of SocialQuant which analyzed almost a half million tweets with over 3.5 million impressions in the new Twitter Algorithm.
Tweet links. Tweets containing a link comprised more than 91 percent of all retweets in the sample.
Tweet about Twitter. Tweets with the word "Twitter" in them get more than 3 times more retweets vs tweets with "Facebook" and more than six times retweeets vs. tweets with "Instagram."
To do: Find out about the three other things that encourage retweets, and the one surprising thing you might be doing that actually results in fewer retweets. Read "Twitter's New Algorithm–How to Get More Retweets" at PR pro Sally Falkow's blog. Notice the killer images she used to make the blog content easy to read.
#TwitterTips #DigitalPR
4. Hound Video of the Week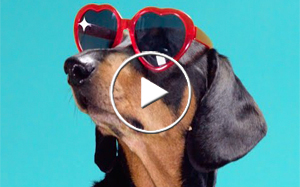 A doggie treat for my brother, Jon Gestl, who introduced me to the Sausage Dog Hotel videos featuring–what else?–sausage dogs. Save this one when you're having a bad day. It's filled with cute four-legged sausages having fun in the sun.