Issue #940 Aug. 8, 2015
Publisher: Joan Stewart
"Tips, Tricks and Tools for Free Publicity"
In This Issue
A Radio Talk Show's Dream Guests
Write a Book That Pulls Clients
Turn Your Book into a Movie
Hound Video of the Week
This Weekend in the Hound House:

I'm hoping to slip away today to the Wisconsin State Fair. My favorites: Cream puffs. Pig races. Grilled cheese sandwiches. Hand-sewn quilts. The Milking Barn. Blue-ribbon flowers and vegetables. And, of course, The Publicity Hound wouldn't miss the dog diving/racing competition.
1. A Radio Talk Show's Dream Guests
Radio talk show host Wayne Kelly says guests with tech topics need never be boring.
Kelly, shown above with his co-host on "The Wayne & Jayne" show on EZ Rock 106.9 FM in Kootenay-Boudnary, B.C., says two techie guests were a dream come true.
Michael Garfield, The High Tech Texan, discussed the new Windows 10 and explained why he hasn't yet taken advantage of Microsoft's free upgrade. Listen to the four-minute segment here.
Wayne says Michael didn't try to go overboard or add in too much technical jargon. He simply did a great four-minute interview, which is difficult.
He also interviewed Stan Smith from PushingSocial.com about blogging. Listen here.
Sign up for Wayne's "Be a Better Interview" Cheat Sheet on that page.
"Michael is much more animated and more of an entertainer, and Stan is more laid back," Wayne says. "But both have complete confidence in sharing their info. That's why both interviews work."
2. Write a Book That Pulls Clients
One of the biggest frustrations of authors is the near impossibility of making money from their books.
John Eggen says it doesn't have to be that way. He knows how to not only write a book fast, but make up to $150,000 before it's published.
He'll share his secrets on a teleseminar I'm hosting with him from 4 to 5:30 p.m. Eastern Time on Thursday, Aug. 13. Learn the Top 5 ways to attract new clients before the book is published, and why traditional publishing can actually work against you if you want to create multiple income streams from your book.
The call is primarily for nonfiction authors but also for fiction authors who want to write a nonfiction book to promote their expertise.
John will give everyone who attends three valuable free gifts that will help you write this caliber of book. One of them is worth $500. Register for the free call, "Write a Transformational, Client-attracting Book Fast That Makes Up to $150,000 Before It's Published."
You can learn more about the call at my blog.
3. Turn Your Book Into a Movie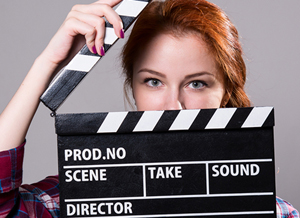 Want to turn your book into a movie? Here are two sources.
Attend the "Books into Film" program sponsored by the Book Publicists of Southern California on Wednesday, Aug. 12, at the Sportsman's Lodge in Los Angeles.
Three filmmakers and an attorney will explain how your story can hit the silver screen.
Details here.
If you can't be in L.A., check out this article by Jane Friedman on "How a Book Becomes a Movie."
4. Hound Video of the Week
Thanks to Publicity Hound Jo Steinberg of Mequon, Wis., for this video of 10 incredible scientific discoveries about dogs.
Ventriloquist Marc Meteral and his "talking dog" Wendy get a standing ovation from Simon Cowell & Co. after their performance "Britain's Got Talent." Can you guess the secret behind the talking dog? Thanks to Publicity Hound Tracey Bennett of Honolulu for this one.