Issue #1057 Sept. 20, 2016
Publisher: Joan Stewart
"Tips, Tricks and Tools for Free Publicity"
In This Issue
A Major Publicity Shortcut
How to Become an Expert
Get & Promote Music Gigs
Hound Video of the Week
This Week in the Hound House:

I pinch myself very morning when I walk to the marina in Port Washington, Wis., and see the gorgeous views of Lake Michigan, the seagulls and sailboats. This morning, I stopped for 15  minutes at dockside and watched a fisherman wrestle with and finally reel in a 20-pound King Salmon. My mouth was watering just thinking of those fillets on the grill.
1. A Major Publicity Shortcut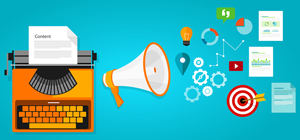 Stop worrying about how to get onto "Ellen."
Don't obsess over being on the front page, or any page, of the Wall Street Journal. Forget about the cover of Entrepreneur magazine–for now at least.
Those publicity hits are long shots.
You'd be better off creating rich, compelling content for your target market, and then spinning it into multiple media formats. Take a blog post and turn it into an audio. Excerpt three tips from the post for a YouTube video. Take those same three tips and create three gorgeous pop quotes for Pinterest.
The next time you're searching for content to create, don't start from scratch. Look back at what you've already produced. And do it again. And again.
Join me from 8 to 9 p.m. Eastern Time today, for my free webinar on the most important things you must do next year if you want publicity. I'll show you lots of free and inexpensive tools that will help you make content creation faster and easier. That killer content, by the way, just might be found by the hot-shot journalists you're hoping to attract. You'll learn about more free tools for finding them, too.
To do: Register for the free call "7 Things Your 2017 Publicity Plan Must Include." #contentcreation #publicityplan #mediaplan
2. How to Become an Expert
People want to do business with experts.
The media interview them. Meeting planners hire them to speak. Experts receive invitations to appear on other people's blogs, podcasts, websites and in discussion forums.
But if you don't have expertise, how to you attain it? One way is to read best-selling books by other experts in your niche, and then follow those authors on their blogs and social media sites like LinkedIn and Twitter. Pay attention to the information they're sharing and the discussions they're starting.
Digital publishing expert Daniel Hall invited me onto his podcast to offer my best advice on how to become an expert. I jumped at the chance because he has a huge following. The show, published yesterday, Sept. 19, is at the top of the iTunes list on his Real Fast Results for Marketing, Business and Entrepreneurs podcast. If you don't have iTunes for the Mac or PC, you can download it there. Or you can read the entire transcript of our interview here.
To do: At the bottom of the page, don't miss my 14-minute video interview with Daniel on "How to Find Your Target Market." We recorded it on Facebook Live on Friday at the Author U Extravaganza, where we both spoke. If you like what you see, share the expertise podcast, share the expertise transcript and share the target market YouTube video. Your fans will thank you. #expert #expertise #promoteexpertise #targetmarket
3. Get & Promote Music Gigs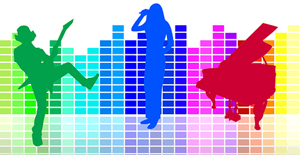 Promoting your music group starts with getting the gig and acting like a professional.
For rock bands, that means leaving the reefer and the Jose Cuervo Gold at home.
Put on a good show. Afterward, try to collect videos and photos from audience members and post them to your website.
Create a helpful media kit filled with interesting information the media can use and your fans can share. Find other musicians who are similar to you and cross-promote each other.
To do: Read "10 Ways to Ensure the Gigs Keep Coming" by guitar teacher Willy Minnix. If you're a promoter, Book Bands and Manage Your Gigs Easily with Sonicbids, a free one-stop shop for creating gig opportunities, discovering talent, reviewing bands through interactive submissions and awarding gigs. If you're a performer and can afford a publicist, don't hire one until you read the new second edition of my ebook, "How to Hire the Perfect Publicist." Today is the last day to use the coupon code PUBLICIST at checkout and knock $10 off the price. Order here.
4. Hound Video of the Week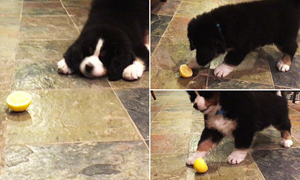 When life gives you lemons, make lemonade! At least, that's what this Bernese Mountain Dog puppy is trying to do.