Issue #946 Aug. 29, 2015
Publisher: Joan Stewart
"Tips, Tricks and Tools for Free Publicity"
In This Issue
A Killer Online Media Room
Cool Tools You'll Love
Big Bad Blog Boo-boo
Hound Video of the Week
This Weekend in the Hound House:

My dog, Bogie, would be mortified if she knew I was telling you this. But I'm searching for a solution to her bad breath, which I started noticing a few weeks ago, despite the fact that I brush her teeth several times a week. Ideas?
1. A Killer Online Media Room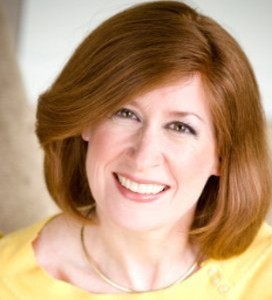 Your Number One goal when seeking publicity is to make it drop-dead easy to promote you, whether you're courting a journalist, blogger or an influencer in your industry.
Feast your eyes on Anne C. Graham's five-star online media room. It includes a list of 14 story angles, 12 months worth of story ideas, "Original, Quotable Quotes" and "Fascinating Facts & Filler Lists."
Also notice the links to all her press releases and a selection of good-quality head shots.
Anne, a corporate consultant and author, told me she thinks the media room might have contributed to her getting a forthcoming article in Canadian Business Magazine, which then led to her being booked for a closing keynote at a seminar in October for 300 CEOs–her perfect target market!
What elements of Anne's online media room can you adapt for your own website?
2. Cool Tools You'll Love
Thanks to Publicity Hound Kelly Johnson of CornerstoneVA.com, for sharing two cool tools:
Pictaculr.co, which lets you repost your Instagram photos onto Pinterest.
Flipagram, an app for iOS and Android that lets you put your Instagram photos to music and create a video.
Kelly shared those tips a few months on a webinar to promote the Publishing at Sea cruise I'm co-hosting Jan. 25-31 along with Judith Briles, Amy Collins and Joel Friedlander. All of us will be sharing many more tips during a free webinar at 6:15 p.m. on Wednesday, Sept. 2. Register for "25 More Hot Author & Publishing Tips from the Pros.".
3. Big, Bad Blog Boo-boo
Does this drive you crazy when you visit a blog?
You love the topic and get so riled up that you can hardly wait to comment. But then you discover you have to jump through hoops to log in or register. I don't bother. I leave.
That's one of several big bad blog boo-boos I see.
Learn the others by joining me for a free webinar at 4 p.m. Eastern Time on Monday, Aug. 31, with book publishing expert Joel Friedlander. Our training on "How to Sell Books Using an Author Blog" will include ideas for three very simple types of blog posts you can write, over and over again, that your reders will love.
Register here. Come with questions.
4. Hound Video of the Week
Here's a brilliant marketing video from singer-songwriter Jade Hendrix, featuring her Labradoodle that leaves home to find her after she leaves for a long-distance gig. Thanks to Publicity Hound BL Ochman of New York City for sharing it. She and Benny Bix, also a Labradoodle, love it.