Issue #1288 Jan. 1, 2019
Publisher: Joan Stewart
"Tips, Tricks and Tools for Free Publicity"
In This Issue
9 Ways to Polish Your LinkedIn Profile
Free Tool Removes Photo Backgrounds
Time-saving Twitter Tool
Hound Video of the Week
This Week in the Hound House:

It's back to the doctor this week because a lingering cough that came on just before Thanksgiving refuses to go away. I've tried every brand of cough drop, got super-powerful prescription cough syrup and caplets that allegedly stop a cough down in the lungs, where it starts. An antibiotic might be the only cure. At this point, I'm willing to try anything.
1. 9 Ways to Polish Your LinkedIn Profile

The start of a new year is the perfect time to revisit your LinkedIn profile and make these three changes:
1. Update, update, update. How long have you been in business? I just checked my profile and the number of years I've been in business was off by several years. Do you have an up-to-date photo? Have you won awards in the last year? Do you guest blog for a website that might not be listed in your profile?
2. Tell a story. I start my profile like this: "Every day at 4:20 p.m., after 'the paper boy' made his delivery, I'd crouch on the living room floor, rest on my elbows, and read The Cleveland Press from front to back. I was only 10 and dreamed of the day my byline would appear on a story at the top of Page 1. That never happened. But I couldn't have asked for a more rewarding career…"
3. How long do visitors have to search for your phone number if they want to call you to order something, or book you for a speaking engagement? That information is at the top, in my header. Don't make them wade through your entire profile or click on the "See Contact Info" button, although your contact info should be there, too.
To do: For more reminders, Read Stephen Waddington's article on "9 ways to polish your LinkedIn profile."
#LinkedIn #LinkedInProfile
2. Free Tool Removes Photo Backgrounds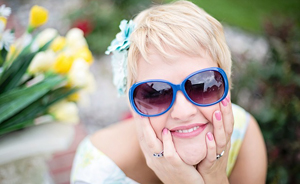 For years, I struggled with complicated photo editing programs when I had a photo I liked but needed to remove the background.
I couldn't figure out layering. Often, I gave up in frustration.
Now I'm using Remove.bg, a free service to remove the background of any photo. You don't have to manually select the background/foreground layers to separate them. Just select your image and instantly download the new image minus the background.
To do: Go to Remove.bg and experiment with it to see how easy it is.
3. Time-saving Twitter Tool

When you're on Twitter, does it seem like you're drinking from a fire hose, unable to quickly spot tweets from people you're following?
That was a major complaint from users, and Twitter listened. Its new "Sparkle" button, which it started testing in the fall, is being rolled out to all users. It will let you opt out of the algorithm-defined feed and, instead, see the most recent tweets from the people you follow. It' available to iOS users first, with Android and web to follow soon.
You can find the new button in the top right of the app, where the "tweet compose" button used to be. When you tap on it, your timeline will switch to show the latest tweets, instead of those the algorithm defines as the most likely to be of interest. Tap it again, and you'll go back to "Top tweets" – the algorithm-determined feed.
To do: Check your Twitter feed to see if the sparkle button is there. Then start using it to save valuable time.
#TwitterTipss #Sparkle
4. Hound Video of the Week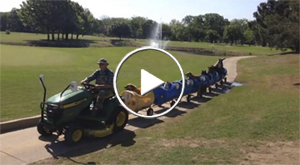 Eugene Bostick, 83, became a viral sensation with his dog train after a video appeared on BuzzFeed three years ago. (Video by Domingo Ramirez, Jr., Star-Telegram.com)