Issue #1138 July 4, 2017
Publisher: Joan Stewart
"Tips, Tricks and Tools for Free Publicity"
In This Issue
9 Ways Corporate Sponsors Help You
Cheat Sheets, Checklists Hook 'Em
Join Me at Sea in January
Hound Video of the Week
This Week in the Hound House:

What a weird week, with the Independence Day falling on Tuesday. I'll be at the lakefront tonight watching the fireworks from the beach, where they reflect off beautiful Lake Michigan. The weather is supposed to be perfect. Likewise for my Garden Walk this Saturday. Happy Fourth to Hounds in the states! And a Happy 150th to Hounds in Canada.
1. 9 Ways Corporate Sponsors Help You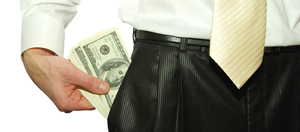 Here's one of the secrets to partnering with a large company or nonprofit. They can pay your PR costs and give you exposure far beyond what a $20,000 publicist might be able to do for you.
That's because many of them have giant marketing budgets, their lengthy email lists, consumer research you don't have at your fingertips, and savvy marketing staffs. And if you're an author, speaker or expert, you probably have a ready–made audience–or the beginnings of one—that will be enticing to a sponsor. Why do they need you? Because they can reach only so many people. If your audience is THEIR audience, they might want someone like you–who your fans already know, like and trust–to promote their brand.
During free training at 2 and 7 p.m. this Thursday, July 6, Steve Harrison will interview an author/speaker who's landed sponsorships with FedEx, Bank of America, Microsoft, Walmart, Dun & Bradstreet, Wells Fargo and many other companies and organizations.
You'll learn the 14 subject categories for authors and speakers who attract sponsors, fatal mistakes to avoid when approaching sponsors, the 5 most important elements of a sponsorship proposal, and the exact amounts of money you should ask for (most people ask for too little).
If you've already tried to get a sponsor but you made one of two mistakes, the special guest will explain how to fix it and try again.
To do: Register for "The Top 5 Ways to Attract Corporate Sponsors–Even if You're Just Starting Out" using my affiliate link. You can also read about the "9 Ways Corporate Sponsors Help Authors, Speakers Experts" at my blog.
#CorporateSponsors #GetaSponsor
2. Cheat Sheets, Checklists Hook 'Em

Readers love chunks of information they can digest easily in just a minute or two.
That's why they're wild about cheat sheets and checklists. These powerful one-page PDFs are like digital crow bars that can pry an email address out of a website visitor faster than any other lead magnet you might offer.
Tie the topic of your cheat sheet or checklist into your product or service, and you've got a promotional hook that reels in fans, and in some cases, clients.
To do: Read my article "Use Cheat Sheets & Checklists to Entice, Engage Readers" and see how three nonfiction authors used them. I also give five examples for nonfiction authors.
#CheatSheets #Checklists
3. Join Me at Sea in January
The fifth annual Publishing at Sea cruise–eight days of pure heavy and laser-focused learning in the Caribbean–is less than seven months away.
We'll be offering free training soon from our six faculty members, including me. But it isn't too early to remind you of the dates: Jan. 21-28 aboard the luxurious "Allure of the Seas," one of the biggeest diamonds in the Royal Caribbean fleet.
At sea, you'll attend intensive sessions on strategic book marking, distribution, publicity, professional speaking, social media and other topics important to creating a bestseller. Take advantage of one-on-one coaching from the experts. In port, you're free to relax and enjoy the sites or just lounge around the massive ship that has something for everyone.
Ports of call include Nassau, Bahamas; Charlotte Amalie, St. Thomas; and Basseterre, St. Kitts and Nevis in the West Indies.
To do: Watch the video above that shows you the ship's seven distinct neighborhoods, including Central Park. Then check out the Publishing at Sea details including early-bird pricing.
#PublishingatSea #BookPublishing
4. Hound Video of the Week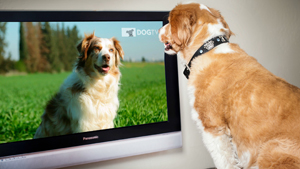 Thanks to Publicity Hound Jo Steinberg of Mequon, Wis., for tipping us off to Dog TV. It's scientifically developed 24/7 programming to stimulate and entertain your dog, so you don't have to worry about leaving it home alone. Read more about it here.