Issue #1252 Aug. 25, 2018
Publisher: Joan Stewart
"Tips, Tricks and Tools for Free Publicity"
In This Issue
9 Opening Lines That Doom Your Pitch
23 Hidden Instagram Hacks
Yet Another Way to Tweet Tips
Hound Video of the Week
This Weekend in the Hound House:

I'm heading home today from Denver, where I spoke twice yesterday at the Author You Extravaganza. Summer's almost gone, and I have canned nothing so far. The peach truck is long gone. The beets I bought and stored in the fridge turned gross. Apples and pears are right around the corner. Next year, I promise to be more diligent.
1. 9 Opening Lines That Doom Your Pitch

I always cringe a little when someone sends me an email pitch and opens it with "Hey Joan."
"Hi Joan" tells me you're serious, businesslike and well-mannered. The informal "hey," used mostly by Millennials, makes me think you're sitting there in a dirty T-shirt, wolfing down take-out from a white cardboard container.
I thought it was just me until I read that former Chicago Tribune metro editor Mark Jacob dislikes that greeting too. It's even on his list of dreadful opening lines that force him to hit "Delete."
Here's another. Don't try too hard to be clever, Mark says, or use hip jargon like this:
"I'm writing to suggest a barktacular story idea for Chicago Tribune with some useful tips on how Chicago dog lovers can build a stronger connection with their furry BFFs."
My beef: Use the correct name of the company you're pitching. Don't say, "I'd like to write for Publicity Hound." My trademark company name is "The Publicity Hound." Growl.
To do: Read Mark's seven other opening line boo-boo's and his five positive practices in his article "9 dreadful opening line errors that will doom your pitch." And forgive me if I ever emailed you with "Hey."
#PRPitches #MediaRelations
2. 23 Hidden Instagram Hacks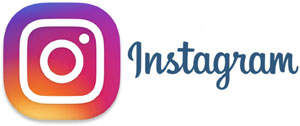 Ever wonder why some people on Instagram have bios that stand out from most because they're using elegant, luxurious or eye-popping fonts?
Sure, you can use emojis, but that's as far as your creativity goes. Here are two ways to access fancy fonts for Instagram, courtesy of Braden Becker who writes for Hubspot's blog:
On mobile, use a website like LingoJam. 
On a laptop or desktop, Font Space has a library of fonts you can download and copy into your bio in seconds.
To do: See Braden's simple step-by-step instructions in his article "23 Hidden Instagram Hacks and Features Everyone Should Know About." 
#Instagram #InstagramHacks
3. Yet Another Way to Tweet Tips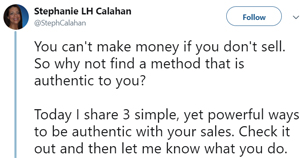 Publicity Hound Stephanie Callahan has been following the items here on how to tweet tips so they read like an article.
She saw my suggestion last week on how to tweet the tips backward. 
Stephanie does it an easier way: by simply writing the introductory tweet first and then retweeting that tweet every time she wants to add a tip. See the results here. I think that's how Kevin Williams did it. And their way is better than mine because it shows the larger type in the introductory tweet.
To do: Let me know when you read something here and when you think I'm wrong or when you have a better way to do it. That's what I love about my community of Publicity Hounds. Just click "Reply."
#TwitterTips #Twitter
4. Hound Video of the Week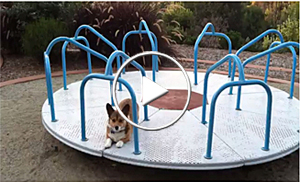 Meatball, an adorable Corgi, loves running on the carousel in his backyard so much that he doesn't want to get off. And when he gets off, well, watch what happens…