Issue #1015 April 26, 2016
Publisher: Joan Stewart
"Tips, Tricks and Tools for Free Publicity"
In This Issue
9 Factors Help Define News Value
Free Webinars: Facebook for Business
What Rich Authors Do Differently
Hound Video of the Week
This Week in the Hound House:

My trash containers are stuffed with the junk I pulled out of my basement over the weekend. This week, I'm cleaning and pricing the "junque" for a citywide rummage sale Mother's Day weekend. Best of the bunch: An antique dovetail milk can shelf. You have no idea how many times I wanted to pile everything into a heap in my backyard and light a match.
1. 9 Factors Help Define News Value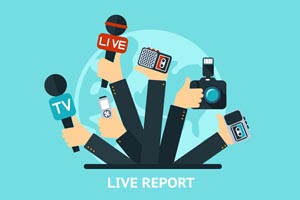 Understanding what's newsworthy, and what isn't, can be vexing.
That's why you'll love Steve Beal's article at the Media Miser website that lists nine factors journalists are looking for when deciding whether to cover your story. The list applies to bloggers, podcasters and your social media connections too.
For example, conflict.
Steve writes:
"Does the story involve opposing forces? The news media is often criticized for focusing obsessively on the 'horse race' aspect of stories, especially in politics. But there's a good reason for this: Conflict is the key element in drama, and when it happens in real life, it often makes for compelling reading. That's why so many people can't resist true-crime stories and why the sports pages are so popular."
Each of the nine factors he lists can be used in a pitch.
To do: Read "9 Factors That Help Define News Value for Journalists." Follow Media Miser, a media monitoring company, on Twitter.
2. Free Webinars: Facebook for Business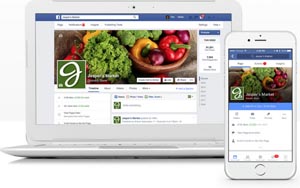 More than 1 billion people use Facebook to connect with friends, family and businesses.
But its algorithms often limit the number of friends and fans who see your status updates to less than 10 percent.
The alternative? Facebook ads. I've had super results using ads to pull in targeted leads.
Facebook is offering eight free webinars, starting today, to help marketers stay up-to-date on all the latest marketing tools available on Facebook, Instagram and its other platforms. The webinars focus on the best ways to connect with the people who matter most to your business.
To do: Sign up for one or more free Facebook webinars. If the times don't work for you, sign up anyway. Facebook will email the replay links.
3. What Rich Authors Do Differently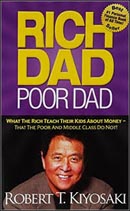 The most successful authors do seven key things differently than the rest.
Here's one I share with my author clients. They don't view their books as the end product. The book is a calling card that leads readers to other products and services, from coloring books to consulting assignments.
Publicity expert Steve Harrison has worked with and interviewed some of the most successful authors alive today, like Robert Kiyosaki, author of "Rich Dad Poor Dad," as well as some not-so-famous authors who are still very successful.
Join Steve for a free 75-minute telephone seminar this Thursday, April 28, at your choice of two times: 2 or 7 Eastern.
Register using this affiliate link: "How to Achieve a Lot More Success as an Author by Discovering the 7 Things Rich Authors Know That Poor Authors Don't."
Why the seven key differences between rich authors and poor authors aren't obvious things like getting publicity or having a good title (though those things are important).
Why understanding the rich authors' strategies is critical even if you don't really care about money and just want to share your message with others.
How rich authors overcome the many problems and frequent obstacles of the bookstore distribution system.
The "unfair advantage" rich authors use to win the publishing game which 99.9 percent of all authors don't know anything about.
To do: Register here.
4. Hound Video of the Week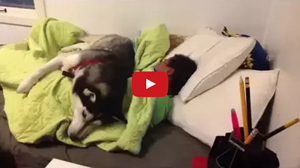 You think you don't want to get out of bed in the morning? This Husky just doesn't want to get up, but doesn't want his human to either.