Issue #1124 May 16, 2017
Publisher: Joan Stewart
"Tips, Tricks and Tools for Free Publicity"
In This Issue
8 Ways to Extend Your Facebook Reach
Thursday: How to do a TEDx Talk
Rank Your Videos in Google, Fast
Hound Video of the Week
This Week in the Hound House:

Rain, rain stay away. My sisters are coming and we're ready to play. Friday looks like the only day this weekend when rain isn't in the forecast in Milwaukee. I wish there were some decent movies at the local theaters. Reply and let me know if you have a recommendation. Please, no sci-fi. 
1. 8 Ways to Extend Your Facebook Reach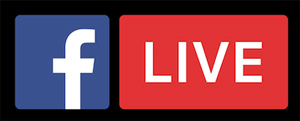 When you share content on your Facebook page, an average of only 2 of every 100 fans see your content because of Facebook's stingy algorithm that practically forces you to buy ads to get the word out.
But Facebook expert Mari Smith has found eight ways to extend your reach.
One is a feature for Page Admins that lets you see the number of Saves next to each post. Now, you can create Custom Audiences of people who have saved your posts and retarget them with different content to help them get to know you and your business better.
Another feature lets you select five featured photos for your page, just like you can on your personal profile. Don't choose all photos of your face. That's boring. Instead, she recommends, be strategic–perhaps four photos that show different aspects or your business and one offer to buy something.
To do: Watch Mari's 51-minute Facebook Live video as she walks you through her eight discoveries on how to extend your reach.
#facebooklive #facebookreach
2. Thursday: How to Do a TEDx Talk 
A TEDx Talk is a showcase for speakers presenting compelling, well-formed ideas in under 18 minutes.
No selling from the stage. No political agendas. No religious proselytizing, including New Age beliefs. Only good science.
One of the biggest advantages is that when you give a really good TEDx talk, it's not uncommon for hundreds of thousands of people all around the world to watch the YouTube video of your talk. A disadvantage, however, is that the quality of videos from TEDx talks, hosted independently from TED talks, varies. Coming away with a compelling, well-edited video can be dicey.
Steve Harrison and his team have helped 19 of his clients land TEDx talks in the last few years. They'll share what they've learned during a live web class at 2 and 7 p.m. Eastern this Thursday, May 18, with guest Geoffrey Berwind, one of the world's foremost public speaking and storytelling experts.
To do: Register using this affiliate link.
#TEDTalk #TEDx
3. Rank Your Videos in Google, Fast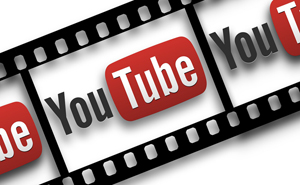 Are you watching the free videos and grabbing your cheat sheets from Jeff Johnson on how to use YouTube to pull traffic? I hope so, because the content is perfect for beginning, intermediate or advanced YouTubers.
Jeff has released a second free video in the series. This one shows you step-by-step how to sneak into the back door of Google and YouTube at the same time.
You'll learn how to get your YouTube videos ranking on the first page of Google and get views in as little as five minutes.
He also explains his "new rules of Blog Post SEO" and how to properly use them to create a "framework of relevancy" designed to send Google into an absolute feeding frenzy for your content so you start pulling free traffic for hundreds of keywords, including keywords that don't appear anywhere in your content.
To do: Watch the second of three free videos here. Don't forget to download Jeff's free PDF cheat sheets, presentation slides, action plans and checklists. They're below the video, under the comments.
#YouTube #YouTubeTips
4. Hound Video of the Week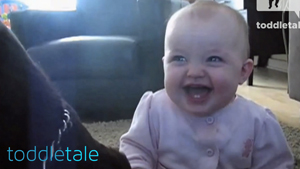 Thanks to Publicity Hound Susie Galvez of Richmond, Va., for this one. It's a video of a baby girl watching a dog eat popcorn and laughing so hard you think she'll start choking. Save this for when you've had a bad day.