Issue #1023 May 24, 2016
Publisher: Joan Stewart
"Tips, Tricks and Tools for Free Publicity"
In This Issue
7 Ways Your Creativity Traps You
Memorial Day Publicity Ideas
5 Tips to Boost Your Facebook Posts
Hound Video of the Week
This Weekend in the Hound House:

I'm half dead. But recuperating. It took more than six hours on Sunday to clean my garden shed. But I found the top to my bird bath, and this cute little "bug house" that's now hanging on my fence. Gearing up for my Garden Club's plant sale this Saturday.
1. 7 Ways Your Creativity Traps You

Every artist, author, freelance writer, journalist, content creator or information marketer has probably felt trapped by one of these 7 culprits:
You find yourself struggling with writer's block.
You can't find lucrative opportunities for your writing, your artwork or the creative product or service that's the basis of your business.
Your do things that don't suit your personality.
You're not getting paid what you think you're worth.
You pick "sensible" (or otherwise!) projects that are doomed to failure.
You have no process to continually stay on track.
You don't know how to monetize what you're creating, even if you have a constant stream of exciting ideas.
Laura Leigh Clarke is offering free training at 3 p.m. Eastern Time tomorrow on how to overcome all of them.
I'm guessing she has a "left brain" system perfect for us "right brain" creatives.
To do: Register right now.
2. Memorial Day Publicity Ideas

The long Memorial Day weekend in the U.S. means news crews are often begging for compelling ideas, even if they have nothing to do with veterans who have served our country. Here are five to consider:
Are you doing something special to honor a friend or family member who was killed in the line of duty? Have their photo on hand.
Share safety tips for grilling, driving, and fun in the sun.
Who organizes your town's Memorial Day parade? Any funny stories about parade mishaps from years past?
Unusual or creative Memorial Day grave decorations.
Travel tips, especially for getting through those mile-long TDS lines at airports.
TV stations have short lead times. Best time to pitch is about 7:30 to 8 a.m., just before they go into their morning meeting.
To do: Former TV producer Shawne Duperon walks you step-by-step through the process of how to pitch, in the transcript of an interview I conducted with her on "How to Get on the Local TV News Tomorrow." Regularly $39.95, grab it for half off for the next 48 hours when you use the coupon code "Memorial" at checkout. Order here.
3. 5 Tips to Boost Your Facebook Posts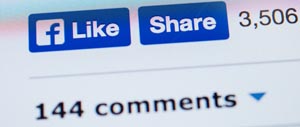 The ideal length of a headline on a Facebook post is 25 to 55 characters.
A new study by Refinery29 shows that articles within that range generate one-fifth more shares, on average.
Three reasons why: They're eaiser to read, they won't get cut off in Google search results, and they won't get truncated on Facebook mobile.
To do: Read the other four tips, none of which require you to pay, in the article "5 Key Lessons to Help Boost the Performance of Your Facebook Posts."
4. Hound Video of the Week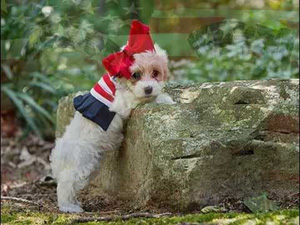 These patriotic pups are all decked out in their red, white and blue, to the tune of "God Bless America." My favorite is at 3:55.