Issue #1331 Oct. 22, 2019
Publisher: Joan Stewart
"Tips, Tricks and Tools for Free Publicity"
In This Issue
7 Outdated Press Release Rules
Tips for Nonfiction Authors
Marketing Ideas for Physicians
Hound Video of the Week
This Week in the Hound House:

When my brother, Jon, a gourmet cook, died suddenly in June, he left behind a small collection of cookbooks. His partner, Rob, who can't cook a lick, describes a recipe he loved and I hunted through Jon's cookbooks trying to find it so I can make it for him. Last week, I found Rob's favorite: Ina Garten's Lasagna with Turkey Sausage. There's something therapeutic about seeing the food-splattered pages and reading my brother's handwritten notes in the margins. Almost as if he left a little part of himself behind.
1. 7 Outdated Press Release Rules
If you learned how to write press releases long ago, you might be following rules that are hurting instead of helping your chances for publicity and website traffic.
Here's one: Write in the inverted pyramid style.
That means using the most important information in the first paragraph, the next important facts in the second paragraph and so on.
If a story was too long for the allotted space, an editor could cut it starting from the bottom, and your vital facts would still be there, right at the top.
Why is that a problem today? Two reasons.
First, the art of storytelling makes releases come alive. But it's difficult to tell a compelling story when you're too busy cramming most of the important facts into the first paragraph.
Second, your release should include one or two important keyword phrases that will help pull traffic. You can't always include those high in the release if you're using an inverted pyramid.
To do: You'll find the six other rules in my article "7 Outdated Press Release Tips and Rules to Ignore."  My updated free online course, "89 Ways to Write Powerful Press Releases," is like earning a master's degree in press release writing because it shows you, step by step, how to use press releases in conjunction with your pitches, your other marketing materials, and your website. Start the press release course here and move through it at your own speed.
#pressreleases #newreleases
2. Tips for Nonfiction Authors
When I do Rent My Brain sessions with authors, I'm usually disappointed to learn that most don't take the time to research their competitors.
They haven't visited other authors' Amazon pages to judge the quality of their sales copy and hunt for keyword phrases they too should be using. They don't read the book reviews to see where the other authors are falling short, or how they're dazzling their readers.
My clients almost never bother researching other authors' YouTube channels, Facebook pages or Instagram accounts. That's a big mistake. If you're operating in a vacuum, you can't possibly know where you rank among the competition. Or how you can scratch the itch that other authors aren't scratching.
Learn how to stay a few steps ahead of the competition by attending The Fall 2019 Nonfiction Writers Conference Nov. 7-8, a virtual event. No airfare. No hotels. No crummy meals on the road.
You can watch the live sessions via webcast, listen to the replays later, or read the typed transcripts. The conference will include the popular Ask-a-Pro sessions, which are complementary one-on-one consultations with publishing industry experts (delivered via phone or Skype).
You'll have access to a private, attendees-only Facebook group. And you can downloadable all the bonus material, available as soon as you register.
To do: Register for the conference using this affiliate link. 
#Nonfiction #AuthorMarketing
3. Marketing Ideas for Physicians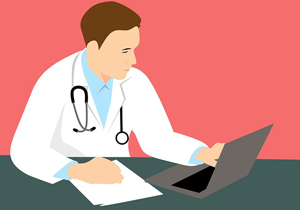 When I visit my primary care physician, a specialist or my chiropractor, I'll sometimes suggest a tip or two they can use to market their practices.
Next time, I'll share a thorough article I discovered that walks physicians through the high points of how to market. Written by Andrew Epprecht, it covers topics such as search engine optimization, keyword research, blogging and guest blogging, online reviews, testimonials, and Google ads.
The writer gives these examples of topics that would be perfect at a physician's blog:
Your patient care philosophy.
New developments in your specialty.
Trending topics in relevant medical journals.
Local medical news you think will be of interest to your patients.
Wellness, nutritional and fitness topics.
To do:  Even if you're not a doctor, read "Physician Marketing Strategies That Actually Work" because it will help you understand topics like SEO and give you ideas for your own marketing.
#PhysicianMarketing #DoctorMarketing
4. Hound Video of the Week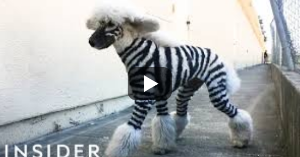 Welcome to Katrina's Pet Salon in San Leandro, Calif., a grooming salon where pets are glamorously styled to look like wild animals. This beats an uncomfortable Halloween costume.