Issue #1264 Oct. 6, 2018
Publisher: Joan Stewart
"Tips, Tricks and Tools for Free Publicity"
In This Issue
7 Annoying Things Journalists Do
Hiring a Publicist? Ask These Questions
New Producer at Dr. Oz
Hound Video of the Week
This Weekend in the Hound House:

I'm playing catch-up in the garden after a quick road trip this week to the Mississippi River. We saw breathtaking views from the Wisconsin and Iowa sides. Horsfall's Variety Store in Lansing, Iowa was a blast. I bought doo-dads for the kitchen, a tall trellis, LED flickering candles, and closet hangers with indentations so blouses with wide necklines don't fall off. I'm rooting for the Milwaukee Brewers in the National League Divisional Series this weekend.
1. 7 Annoying Things Journalists Do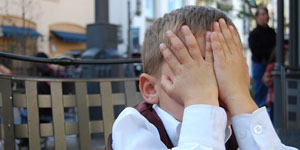 You've probably read plenty of tips here about all the ways publicity seekers annoy journalists.
Let's turn the tables for a few minutes and look at several ways journalists annoy us.
Tops on my list are journalists who let media bias creep into their stories. They do this by failing to present the other side of a controversial issue. Or they refuse to cover stories that don't support their political views or those of the media outlets where they work.
Alysha Light, founder of Flight PR, shares eight other things they do that get under her skin.
Tops on her list are journalists who don't respond to pitches. I'm guessing the reason is that the majority of people pitching don't know how to present a compelling story idea quickly. And I can't blame the journalists.
Her list does include an item I found odd: "You break embargoes." That means that a publicity seeker sends an item about a news story that cannot be reported on until a specific time and day, but the journalist ignores the embargo notice and covers the story anyway without contacting the person who sent it.
Why is this odd? Because in today's 24/7 news cycle, sending embargoed information you don't want released, especially by journalists who you don't know and trust, is downright dangerous. Pitch at your own peril.
To do: Read Alysha's article "7 bad journalist habits that drive PR people nuts." 
#Journalists #PRPitches
2. Hiring a Publicist? Ask These Questions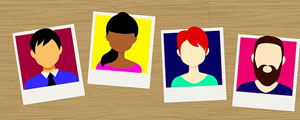 If you can afford a publicist, you must know the most important factors to consider when hiring one.
Depending on what you're trying to accomplish, a track record of generating publicity in top-tier media outlets, or strong relationships with online media, should be on your list.
But all things being equal, what's the one thing that sets apart the top candidate from the others you have interviewed?
Chemistry. That is the feeling in your gut that tells you whether you'll be able to work with this publicist. You can't ask about chemistry specifically, but add these questions to your list when interviewing candidates:
What types of clients are not necessarily a good fit for you?
Would you be willing to explain what publicity tasks I should do without stepping on your toes?
What do you expect from me when I'm working with you?
Will you give me your home phone number and cell phone number? (The answer should be an enthusiastic yes.)
How do you prefer to communicate with me: phone, email or text?
What do you think about the possibility of working on this project? (Ask this at the end of your interview.)
If you have a disagreement with a client over an approach, a strategy or a story idea, how do you resolve it?
To do: Read dozens more interview questions in my article "How to Interview a Book Publicist Before You Sign an Agreement." If you need more help, I walk you through the entire process of choosing a publicist in the Second
Edition of my ebook, "How to Hire the Perfect Publicist." It includes tips for finding publicists to interview, ranking your candidates and working with them.
#Publicists #BookPublicists
3. New Producer at Dr. Oz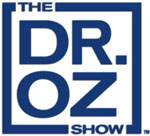 Cision's blog says Jessica Firger is the newly hired associate producer for "The Dr. Oz Show," part of the medical unit. She was previously a senior health writer for Newsweek, and before that spent a year at CBS Interactive as health editor. She is also a freelance writer, and her work has appeared in The Wall Street Journal, The New York Times, New York Daily News, BUST, Poets & Writers, City Limits, Salon and Elle.
She tweeted this on Wednesday:
"I'm thrilled to join the @DrOz Show as an associate producer in the medical unit. I'll be working alongside a talented team of producers and med students. This is my first week, and I welcome medical and health-related pitches." Follower her on Twitter at @JessFirger.
To do: Find out what other media folks are coming and going at Bloomberg News, CNN, Kiplinger's Personal Finance, USA and more in the Cision article "Media Moves at The Dr. Oz Show & TODAY, Top Editor Exits TIME." You can also check out the Dr. Oz Q&A on how to "Be on the Show." If you haven't been TV yet, get experience in smaller markets before you pitch major shows like this one.
#DrOz #Dr.Oz
5. Hound Video of the Week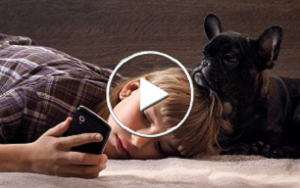 How sad is this? A new U.K. study says your dog's depression or anxiety might be due to your smartphone. If you can't part with your damn phone long enough to pay attention to your dog, get a cat. Cats don't seem to be as affected.