Issue #1197 Feb. 13, 2018
Publisher: Joan Stewart
"Tips, Tricks and Tools for Free Publicity"
In This Issue
60 Topics to Make Blogging Easier
Lead Fans to Your Hidden Content
Write Emotional Headlines with This Tool
Hound Video of the Week
This Week in the Hound House:

We're practically living in the movie theater on Wisconsin winter weekends. Here's another recommendation. Disregard the negative reviews of "The 15:17 to Paris," written mostly by those who dislike the military. Clint Eastwood tells the real-life story of the three brave heroes who saved the lives of 500 passengers on board a high-speed railway ride to Paris in August 2015. They play themselves, all the more amazing since none of them are professional actors. Until now.
1. 60 Topics to Make Blogging Easier

Did you ever sit at your computer racking your brain for an idea for a blog post, and all of them sound boring? Or, even worse, do you ever come up empty?
I have.
That's why I love the list of 60 blog post topics curated by freelance writer and blogger Elna Cain. Here are some of the more unusual ideas:
Update your readers with a behind-the-scenes explanation of how you're growing your brand or business.
Write about something your competitor is doing.
Do "a day in the life" of you. Give readers a down-to-earth look at your office, your lunch, your schedule, and your relaxation time.
Write a series on how you and others use your product. If you're an author, where exactly are people reading your books? On a vacation to Iceland? In the spa? If you don't know, ask them!
Show how you failed. Let readers learn from your mistakes.
You'll love the links from each item to real-life examples.
To do: Bookmark "60 Blog Post Ideas for Entrepreneurs, Marketers, Businesses" and return here when the idea well runs dry.
#Blogging #BlogIdeas
2. Lead Fans to Your Hidden Content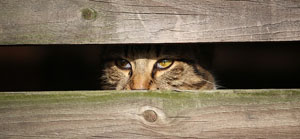 As I was writing the item above, I thought of another idea for a blog post.
Share with readers the hidden places to find your best content. These might be other websites or blogs you write for, a special Pinterest board you're proud of, a YouTube Playlist they need to know about, or an oldie-but-goodie article you wrote years ago but that's still pertinent today.
Here are four places where some of my best content is featured. I link to some of them from these email tips but you might have missed them.
To do: Think of all the articles you've written, the guest posts you've submitted, the podcasts where you appeared as a guest, and the social media content that's hidden where your fans wouldn't think to look. Collect them all and write a post.
#ContentMarketing #ContentIdeas
3. Write Emotional Headlines with This Tool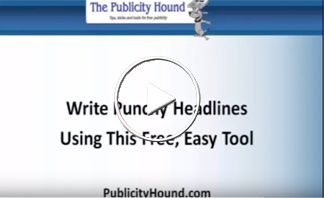 Professional copywriters know how to write headlines that reach readers in a deep, emotional way.
But I'll bet you don't. That's why you'll love the Emotional Marketing Value Headline Analyzer, a free, easy tool that grades your headlines and gives them a percentage score so you can try again.
In addition to an Emotional Value Score, you will find out if your words are more intellectual, empathetic or spiritual.
To do: Watch the short video I created above to demonstrate how this works. And give it a whirl and try to improve your score.
#WritingHeadlines #Copywriting
4. Hound Video of the Week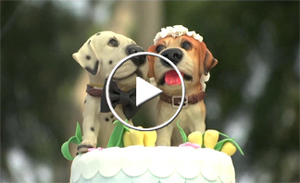 Dozens of dogs tied the knot on Saturday in a mass ceremony in Peru to celebrate Valentine's Day.