Issue #1199 Feb. 20, 2018
Publisher: Joan Stewart
"Tips, Tricks and Tools for Free Publicity"
In This Issue
6 Killer Headline Formulas
Free Book Marketing Tips Saturday
10 Ways to Get Referrals
Hound Video of the Week
This Week in the Hound House:

Now that the weather is a little warmer in Wisconsin, I'm devouring my latest issue of Birds & Blooms magazine. If you're remotely interested in gardening or bird-watching, you'll love it. Pay only $10 for a one-year subscription in the U.S. or slightly higher in Canada and other countries. Makes a thoughtful gift.
1. 6 Killer Headline Formulas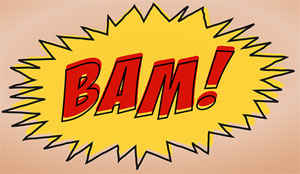 When Buzzsumo analyzed 100 million headlines to determine which ones were the most successful, they noticed something interesting.
Certain three-word phrases racked up the most likes, shares, and comments on Facebook and Twitter than all other three-word phrases. Here they are:
"will make you"
"this is why"
"can we guess"
The study also found that on LinkedIn, the top B2B headline phrases were:
"the future of"
"X ways to"
"need to know"
The conclusion? There's no set magic formula for writing a compelling headline, but from the study, Buzzsumo learned:
Headlines that clarify content by using linking phrases tend to get more shares. And different linking phrases work better for different social channels and audiences.
To do: Read about all the other headline phrases and how to write a strong headline that sells the premise of your content, that's easy to read, and that's designed to draw the user's attention. It's all in the article "Low social shares? Never again with these 6 headline formulas." 
#HeadlineWriting #Copywriting
2. Free Book Marketing Tips Saturday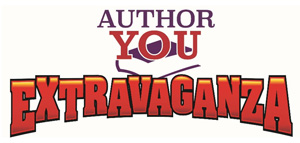 The annual "Author You Extravaganza" is my all-time favorite marketing event for anyone who's thinking of writing a book, or for anyone who is already writing or selling one.
I speak there almost every year, and I'm always learning advanced book marketing strategies from my fellow speakers. This year, the three-day event is Aug. 23-25 at the beautiful Beaver Run Resort & Conference Center in the Colorado Rockies.
Get a sneak peek and claim your free seat by joining us for a free webinar this Saturday, Feb. 24, from 11 to 2:30 Eastern Time. You'll hear from me and five other speakers who will share advanced tips on how to sell tons of books, whether they're print versions in bookstores or digital versions on Amazon.
I'm up first, sharing tips on how to write a press release for a fiction or nonfiction book launch and explaining what a press release can and can't do for you. Then you'll hear from publishing experts John Kremer, Kathy Meis, Daniel Hall, Jackie Lapin and host Judith Briles. We'll each give you several tips that come directly from the programs we'll present at the August event.
To do: Join us for "A Taste of the Author You Extravaganza" by claiming your free seat for this Saturday's webinar here. We'll explain how to pre-register for the August event and claim more than $600 worth of free goodies–but only for those who are ready to commit.
#BookMarketing #AuthorTips
3. 10 Ways to Get Referrals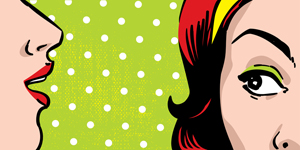 If business is slow and you want more referrals, start asking for them.
Don't be shy about letting current and former clients know you need more business. This third-party validation remains one of the most powerful ways to boost business, especially if you're working solo.
When asking for referrals, explain the type of client you're looking for and tell your client about a new service, process or even a case study or whitepaper you can offer for free. Then ask them to be on the looking for someone who needs your help. Ask for an introduction.
Also, make it easy for people to refer you from your website. These are only two of 10 tips in a helpful article at the Solo PR Pro blog. And they work for anyone in almost any occupation.
To do: Read "10 Tips to Get Referrals."
#Referrals #GetReferrals
4. Hound Story of the Week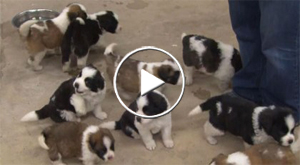 A St. Bernard found roaming alone in the woods in Boston led animal control officers to a mama St. Bernard and her 12 puppies that were the victims of animal abuse. But the story has a happy ending. Mama and the pups are in a foster home and almost ready to be adopted. Lots of cuteness in this video.