Issue #1232 June 16, 2018
Publisher: Joan Stewart
"Tips, Tricks and Tools for Free Publicity"
In This Issue
595 Power Words
Pitch Independence-related Stories
Ghostwriting Course Starts Tuesday
Hound Photos of the Week
This Weekend in the Hound House:

I found a solution to the groundhog problem, and nobody gets hurt. Another Garden Club member, a retired veterinarian, suggests letting the babies get a little bigger so they can fend for themselves. Then I will live-trap them one by one and drive them to her boyfriend's 20-acre property out in the country where the darlings can live happily ever after. Thanks to the many readers who offered ideas. Publicity Hound Ariane Blackman used a digital painting tool to illustrate how I can cover the bottom of my garden shed with wire mesh that goes into the ground and forms an L-shape so the groundhog can't dig a tunnel.
1. 595 Power Words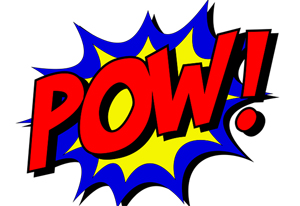 Strong writing evokes emotion.
But using the same words over and over again–like fear, encouragement, lust, anger, greed, safety and forbidden–can bore your readers.
Blogging expert Jon Morrow to the rescue!
Over a period of several weeks, he cataloged all the power words that jumped out to him and organized them into the seven categories I mentioned above, based on the emotion you want to create.
For example, here are five words he suggests you consider when writing about fear:
Apocalypse
Armageddon
Bloodcurdling
Doom
Piranha
If those don't work for you, he has several dozen more from which to choose.
To do: You can see them all on the chart he compiled called "595 Power Words That'll Instantly Make You a Better Writer."  He'll give you all of them on a handy PDF if you opt in with your name and email address.
#WritingTips #PowerWords
2. Pitch Independence-related Stories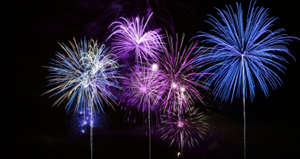 July 4 is right around the corner.
Publicity Hounds in the U.S. can use the independence theme to pitch independence-related stories, even if they don't have anything to do with being patriotic. Examples:
–Independence from bullying.
–Teaching children to be independent.
–Helping elderly parents live independently.
You get the idea. For some reason, TV stations love this independence theme. The better the visuals, the greater your chances for publicity.
To do: Think of a problem that people in your target market face. If you can suggest solutions that will make them independent, you're good to go.
#Publicity #IndependenceDay
3. Ghostwriting Course Starts Tuesday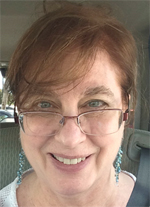 Freelancers, authors, corporate writers and others who want to add ghostwriting to their services have until 11:59 p.m. Pacific Time on Tuesday, June 19, to register for the Introduction to Ghostwriting course offered by California State University State Long Beach.
The six-week course runs from June 20 to July 25. It's a pre-requisite for the 10-month full masters-level program Aug. 22-May 29, taught by Claudia Suzanne.
Claudia, who has ghostwritten more than 175 books, was my guest on a free webinar Thursday to introduce Publicity Hounds to ghostwriting and explain why it can be so lucrative either before or after you retire.
Certified ghostwriters should sign contracts for no less than $35,000 per project, she recommends. Some of her graduates have accepted their first projects for far more than that amount. She introduced them during Thursday's webinar and explained why ghostwriters are in such high demand.
To do: If you missed the free training, watch the video replay of "Ghostwriting, How to Learn It, Do It & Retire Happy–2018 Update." Or go directly to the registration page for the introductory course and use coupon code JS2018 to get a discount of $57.50.
#Ghostwriting #Ghostwriters
4. Hound Photos of the Week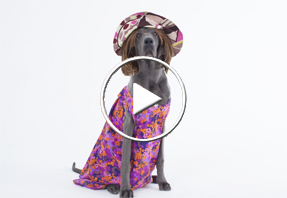 Chantal Adair, a freelance writer, and photographer at The Huffington Post offers this hysterical photo album of dogs all dressed up in their fashionable best at TheDogStyler.com. Click "Next" in the lower left corner or just click your mouse to advance the photos. Thanks to Publicity Hound BL Ochman of Pawfun.com for this one.