Issue #1079 Dec. 6, 2016
Publisher: Joan Stewart
"Tips, Tricks and Tools for Free Publicity"
In This Issue
53 Selling Tips from the Experts
Avoid These 10 Holiday Cliches
No HTTPS? Now You Should Panic
Hound Video of the Week
This Week in the Hound House:

I'm going to two Christmas parties this week and have to bring a snack or dish to pass. I'm short on time. Have a favorite recipe to share? Something that's quick and that people love? Send a link or give me the title and I'll Google it.
1. 53 Selling Tips from the Experts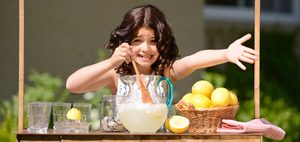 If you aren't selling enough consulting, speaking engagements, books, widgets or services, you'll love this free resource that will also help you generate more publicity.
See "53 Industry Experts Share Their Best Selling Tips." I'm honored to be on the list.
My Tip #43: Learn how to write killer sales copy that seduces people to buy whatever you're selling. You can use persuasive sales copywriting techniques in your publicity campaign to attract the attention of journalists you're pitching, without making it sound like you're selling anything.
I recommended Tom Antion's free Copywriting 901 training video. (Affiliate link.)
To do: As you're reading the list of 53 sales tips, notice this common theme: Stop selling and start sharing.
#salestips #salescopy #copywriting
2. Avoid These 10 Holiday Cliches
The 12 Days of Christmas. Grinches and Scrooges. 'Tis the Season.
Resist the urge to use these cliches in email subject lines, your website, pitches to journalists, holiday promotions or on social media sites.
I'd urge you to "Avoid them like the plague," but even that's a cliche.
To do: Read "10 Cliches to Ditch this Holiday Season."
#cliches #holidaycliches
3. No HTTPS? Now You Should Panic
Google is the one company you don't want giving you bad publicity.
But that's what will happen starting Jan. 1 if a page at your website that asks for a password or credit card information doesn't begin with "HTTPS."
Website Magazine reports that starting next year, Google's Chrome browser will warn users that these pages aren't secure. As it stands now, more than half of Chrome desktop page loads are now served over HTTPS. Google says it will eventually mark all non-HTTPS pages as not secure.
To do: Tell your webmaster you want all pages at your website to begin with HTTPS.
#websecurity #https #securewebsites
4. Hound Video of the Week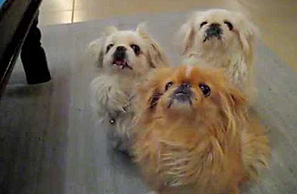 Super-cute Pekingese dogs wait for a snack…and wait…and wait. Watch their heads move in unison.