Issue #974 Dec . 5, 2015
Publisher: Joan Stewart
"Tips, Tricks and Tools for Free Publicity"
In This Issue
50 I-Want-It-Now Lead Magnets
Tips from a Former TV Anchor
Boost Sales on Social Media
Hound Video of the Week
This Weekend in the Hound House:

If you're asked to bring a dish to pass to a party, consider deviled eggs with blue cheese. These disappear faster than any other snack I take. Here's a great recipe from Taste of Home.​
1. 50 I-Want-It-Now Lead Magnets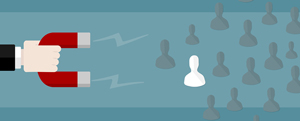 Remember the cheat sheet I shared with you on Tuesday on 10 Profitable Ways to Use Email to Create SuperFans Who Help You Sell Books?
That's called a lead magnet because it pulls leads onto your email list by enticing people with a gotta-have-it digital freebie. Some of those people can include journalists, bloggers, reviewers, podcasters and others who can eventually share your content and promote you. You stay in touch with them by emailing your list once every week or so with a helpful tip.
You'll love Stan Smith's list of "50 Lead Magnet Idea Starters for Attracting More Readers, Leads and Customers."
It includes killer ideas for Government, Tourism, Economic Development, B2B, Services/Equipment, Retail, Consumer Products, Local Storefront, Trade Associations, Cause Related, Pop Culture, Celebrity, Publishing, Fiction, Nonfiction, Professional Services, Legal, Realtors, Consulting, Financial Services, Medical, Chiropractors, Vision and Dental.
Readers love cheat sheets, checklists, how-to-guides, and step-by-step instructions on how to solve a problem.
My Special Report #51: 66 Free Things You Can Offer to Generate Publicity or Capture Email Addresses" gives you even more. Regularly $15, you can grab it for only $7.50 by using coupon code SR51 at check-out.
2. Tips from a Former TV Anchor
If you can't hook a TV station on what's in it for them in just a few seconds, you won't get on the air.
Media trainer Mark Grimm, a former TV anchor, created a short video with helpful pointers on how to make the media's job easy and pitch a story they'll love.
Sneak peek:
On your email pitch or press release, include a phone number in plain sight.
Be available. "Many times the people who get covered are the first ones to answer the phone."
3.  Boost Sales on Social Media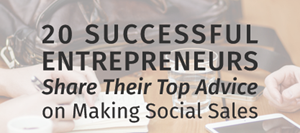 Tor Refsland asked 20 content marketers who are using social media to grow their businesses for their best tip on how to use social media to boost sales.
You'll be surprised when you see their answers, and you'll notice a common thread.
My favorite tip is the one from Jeff Goins, third from the top. See "Want to Boost Sales on Social Media? 20 Successful Entrepreneurs Share Their Best Advice."
4. Hound Video of the Week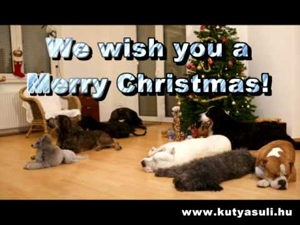 Thanks to Sophie Wajsman of Melbourne, Australia for this reminder that if you want your dog to help decorate the Christmas tree, all you have to do is ask.