Issue #1334 Nov. 12, 2019
Publisher: Joan Stewart
"Tips, Tricks and Tools for Free Publicity"
In This Issue
50 Annoying Phrases That Infect Writing
Why Your Podcast Needs a Trademark
The Question You're Not Asking
Hound Video of the Week
This Week in the Hound House:

It's barely mid-November and we've already had three significant snowfalls in Wisconsin. It was coming down so hard Sunday afternoon in Green Bay that it was difficult to see the lines on the field during the Packers-Panthers game. But that's OK. The snow gave my favorite team the edge, and their eighth win, because they're use to playing in sloppy conditions.
1. 50 Annoying Phrases That Infect Writing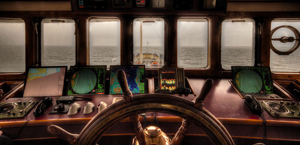 Do you cringe like I do every time someone uses the word "wheelhouse" to describe something other than a part of a boat or ship that serves as a shelter for the person at the wheel?
Wheelhouse used to be prevalent only in the corporate world. Now, it's everywhere.
"Our nonprofit needs a person with talents we think are in your wheelhouse." Or "sometimes a nonfiction author will stray from her wheelhouse and try her hand at fiction."
People use that word and other buzzwords, catchphrases, and cliches to lend drama to what they're saying or writing. Or to sound clever. Or intelligent.
They end up sounding lazy, unimaginative or confusing.
An excellent infographic on "50 Annoying Phrases You Hear at Work" includes many of the same ones you should avoid when writing articles, marketing materials, website copy, and other content.
To do: Use me as your personal writing coach when you need feedback on anything you've written. I offer 60-minute strategy sessions with in-depth coaching as well as shorter 30-minute sessions if you need help with only a few issues. Read more about how to Rent My Brain. 
#Cliches #Buzzwords
2. Why Your Podcast Needs a Trademark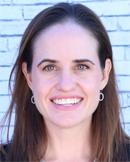 If you're thinking about starting a podcast, consider applying for a trademark.
Why?
Because it's your intellectual property that should be protected, the same way a trademark protects your company name and your logo.
Doing a little homework beforehand can help you avoid legal hassles down the road.
"Before you've even launched, make sure to check to see if your (podcast) name and logo are available to use," says attorney Jeanine Percival Wright.
People who have been using the name before you, even if they haven't filed a trademark for it yet, could still have superior rights to yours, especially if potential listeners or customers might be confused between your show/business and someone else's, she says. "If you find something on point—or even really close—this could mean they have common law rights that may prohibit you from using the name, even if a formal trademark has not been filed."
What if you're already podcasting?
Do the same type of research. If you find someone is already using the same podcast name as yours, consult an attorney for the best advice.
To do: Read Jeanine's article "Why Your Podcast Needs a Trademark." 
#podcast #trademark
3. The Question You're Not Asking
Longtime Publicity Hounds can probably guess the most important question you should ask any journalist, blogger, podcaster, influencer or content creator.
I've been reminding you about it here for more than two decades.
It's "How can I help you?"
Almost no one asks that question. Instead, they're pitching crappy story ideas or asking for favors.
This is also a great question to ask in an email subject line if you're introducing yourself to someone for the first time.
To do: Print this question in a big, bold font and hang it near you as a reminder of how to zig when everyone else is zagging.
#PublicityTip #Journalists
4. Hound Video of the Week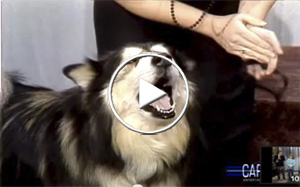 If you won't sit through a 12-minute video, you will when you start watching the Singing Dog Contest on Johnny Carson's Tonight Show from 1987.