Issue #1218 April 28, 2018
Publisher: Joan Stewart
"Tips, Tricks and Tools for Free Publicity"
In This Issue
5 Ways to Sell More Stuff on Pinterest
Host a Royal Wedding Watch Party
Women Share Too Much on Facebook
Hound Video of the Week
This Week in the Hound House:

More garden clean-up today and tomorrow. My blue bells and snowdrops are ready to pop any day! Tonight, I'm seeing "Chappaquiddick" for the second time. Two paws up–way up.
1. 5 Ways to Sell More Stuff on Pinterest
The big mistake too many people make on Pinterest is pinning only pretty photos of things they're selling, and then linking to a sales page.
Along with the photo, why not share a half dozen tips on ways people can use your product? Or excerpt tips from your book. To sell more, plant the seed in people's minds by helping them see themselves soaking in a bath using your essential oils. Or flashing your sparkling handmade jewelry on a date. Or learning things that will make their businesses more profitable after reading your ebook or attending your workshop.
Daniel Hall and John Kremer demonstrated how to make one of these tip-o-graphics in less than 10 minutes, during Thursday's free training I hosted. I created the one you see above in about 20 minutes on Canva, one of the best free tools for making these images.
I pinned it to Pinterest and linked to a blog post I wrote yesterday (I'll insert the link)that includes a few more free tips excerpted from their training.
My assistant, Christine Buffaloe, who knits exquisite shawls, cowls, and purses, attended the training too. Here's the tip-o-graphic she created on how to felt a knitted purse in 7 easy steps.  If women don't want to go through the trouble of following her directions, they can buy it from her Etsy store.
A tip-o-graphic is only one tool and tactic. Daniel and John explained how to create an entire strategy to sell more on Pinterest, regardless of what you sell.
To do: If you missed the training, you have until Tuesday at midnight to watch "Pinterest Profits for Authors & Experts" here. That's also the deadline for taking advantage of the special offer Daniel and John have created that will make it even easier and faster for you to start profiting from Pinterest. They show examples galore on others have done it.
#PinterestTip #Pinterest
2. Host a Royal Wedding Watch Party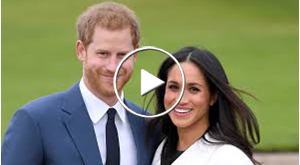 Here's a fun idea for a women's group, book club, nonprofit or anybody else who needs publicity.
Host a Royal Wedding Watch Party on Saturday, May 19.
That's what the Port Washington Library, my local library, is doing. From 5:30 to 6 a.m. Central Time, they will serve coffee, tea, crumpets and other treats. And they're encouraging women to wear their best hats.
Why is this idea a publicity magnet? Because it's the local angle to an international story. You could get publicity beforehand, and maybe afterward too.
To do: Promote this like crazy using press releases, posting flyers and sharing on social media. If a TV station doesn't send a camera person to your watch party, shoot your own video and offer it to the stations. See all the Royal Wedding details at the CNN website.
#RoyalWedding #MeghanMarkle
3. Women Share Too Much on Facebook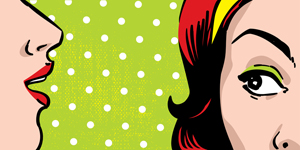 How do you make sure embarrassing personal information you share on Facebook doesn't get into the wrong hands? Don't write it.
In my feed, I routinely see posts from women announcing results of their medical tests, including mammograms, pap smears and colonoscopies. This week, one woman gave the intimate details of a step-by-step post-surgery procedure she had done. I almost lost my lunch.
That same day, my jaw dropped when I read another post from a woman lamenting the discipline problems she's having with her children who she mentioned by name, thereby invading their privacy! One of her friends replied and said she's having problems with her kids too.
Why do women feel so inclined to share these personal details? I can't remember ever reading about the results of a man's prostate exam.
To do: Think before you write. Use your privacy settings to determine who sees what. A wide variety of people–including journalists, potential employers, and your church pastor, plus all their friends–could be reading.
#Facebook #FacebookPrivacy
4. Hound Video of the Week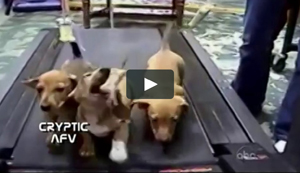 Just one funny clip after another of hyper dogs, playful dogs, confused dogs, and dogs being dogs. I almost lost it when I got to the dogs on the treadmill at the one-minute mark.