Issue #1125 May 20, 2017
Publisher: Joan Stewart
"Tips, Tricks and Tools for Free Publicity"
In This Issue
8 Ways to Extend Your Facebook Reach
Thursday: How to do a TEDx Talk
Rank Your Videos in Google, Fast
Hound Video of the Week
This Weekend in the Hound House:

My sisters are visiting this weekend. We went to a local thrift store, and I bought an adorable little oak antique rocker with spindles for $19. Today, we're hunting for fabric to redo the seat. Then they're helping me plant giant pots of annuals for my porches. I wish they could stay forever.
1. 5 Tips for Writing Winning Pitches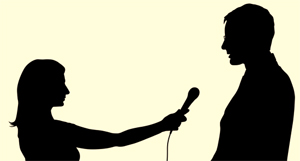 Before you pitch an idea to a journalist, ask, "What's in it for them?"
What's in it for the journalist? The editor? Their audience?
Don't think about what you want readers or TV audiences to know about your or your organizations. Instead, think about what problem you're try to solve for them.
That's one of five pitching tips from Colleen Newvine, product manage of the AP Stylebook, the manual that's the "Bible of style" for reporters who work for the Associated Press wire service.
To do: Read her other tips in the article "AP Stylebook's 5 tips to write winning pitches."
#pitchingthemedia #APStylebook
2. 44 Twitter Hashtags for Authors
Twitter hashtags are a super way to connect with experts in almost any industry.
For authors, they're invaluable. #WritingTips and #IndieAuthors are among the most obvious hashtags.
But if you write books, you might want to know dozens of other hashtags that authors are using. They fall into five categories: connecting with other authors, connect by book genre, getting industry information, get your creative juices flowing, and connecting with readers.
Writers who want to chat about sci-fi use #SciFiChat. Romance Writers of America use #RWA. If you have a book promo tip to share, use #PromoTip.
To do: Check out Caitlin Muir's entire list of "44 Essential Twitter Hashtags Every Author Should Know."
#Twitter #Hashtags #Hashtagsforauthors
3. Checklist: Blog Post SEO for Videos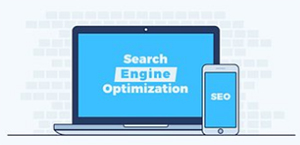 YouTube expert Jeff Johnson, who has a series of helpful videos on how to pull traffic with YouTube videos, has a new PDF checklist for you.
It's designed to help you implement his "Blog Post SEO for Videos" strategy, just one of the dozens of YouTube strategies you'll learn when you watch the free training series Jeff posted on his blog for you.
It turns out that optimizing a blog post is no longer just about optimizing the page for a single keyword phrase. Blog Post SEO is now about optimizing a page for hundreds of potential keywords, including keywords that don't even appear in the content itself.
And there are certain special things that you also need to do to optimize a blog post with a video in it.
In the new Blog Post SEO PDF Checklist, Jeff gives you well over 100 Blog Post SEO Tips specifically designed to help you optimize your blog post for YouTube videos so they rank higher in Google and get more views.
To do: Access your free Blog Post SEO checklist here using this affiliate link. The checklist and cheat sheet below the "How To Rank YouTube Videos On The First Page Of Google" video tutorial are just underneath the more than 900 comments.
#YouTube #YouTubeTips
4. Hound Video of the Week
Thanks to Publicity Hound BL Ochman of New York City and Pawfun.com for this video of Geronimo jumping rope–Double Dutch! You'll wonder, "How did she do that?" Then she does it again…and again…