Issue #1229 June 5, 2018
Publisher: Joan Stewart
"Tips, Tricks and Tools for Free Publicity"
In This Issue
5 Reasons Not to Abandon Press Releases
Journalists' Top 2 Social Sites
Hot Media Topics for June
Hound Video of the Week
This Week in the Hound House:

I switched from cable to Direct TV yesterday and can't wait to record my favorite shows and fast-forward through the commercials. Geico commercials make my head explode, except the ones with the cute green lizard. But the absolute worst is Ruby Tuesday's "Heat or Sweet" commercial, featuring the always annoying Rachel Dratch with that high-pitched voice that can shatter glass.
1. 5 Reasons Not to Abandon Press Releases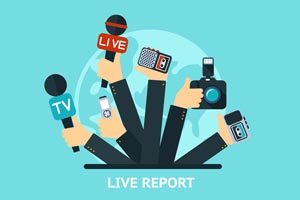 A recent survey of journalists shows that only 3 percent say they rely on press releases sent via newswires like PR Newswire and PR Web.
And 53 percent of U.S. journalists don't rely on press releases at all. The survey was conducted by Muck Rack and Zeno, a communications firm.
Don't let those results dissuade you from writing press releases. Here's why:
1. They're important collateral materials you can link to when sending a customized pitch.
2. They help other people, not just journalists, promote you.
3. They position you as the local expert and can get top ranking in search results.
4. When placed in an online media kit or your media room, they teach website visitors about your business.
5. You can reach consumers directly, bypassing journalists who aren't interested in your news. No more media gatekeepers!
To do: Read more about how to access the survey results and why you should be writing press releases in my blog post "Don't Abandon Press Releases, Despite What Journalists Say."  If you have a question about releases, the comments section awaits. I'll answer it.
2. Journalists' Top 2 Social Sites
Can you guess which two social media sites journalists prefer most often when looking for story ideas?
The survey mentioned above found that 37 percent of journalists expect to spend more time on both Twitter and Instagram.
If you guessed Facebook, you're way off. A whopping 44 percent expect to spend less time in Mark Zuckerberg's controversial playground.
Other interesting nuggets from the survey results:
–More than one-third of journalists go to social media as their "first" source of news.
–Clicks matter. More than 41 percent of journalists consider the potential "shareability" of a story when deciding what to write about. And 63 percent of U.S. journalists outside the U.S. track how many times their stories are shared on social media.
–49 percent of the respondents agreed that "I would be more likely to pay attention to a press release if it contained an infographic."
To do: In exchange for your name and email address, you can download all the survey results here.
3. Hot Media Topics for June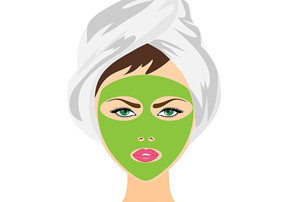 Radio deejay Wayne Kelly is back with a list of story ideas you can pitch in June. They include:
Alzheimer's and Brain Awareness Month. What's the difference between normal aging and forgetting things vs. Alzheimer's?
Beautiful in Your skin Month. Maybe it's a body image topic or maybe it's a skin topic. You decide.
Rebuild Your Life Month. so many people are having a terrible life. Tell them how they can change it.
Professional Wellness Month. This would be a great topic on how we should take better care of ourselves in our workplace. Many companies have cut staff. The extra work falls on the remaining staff's shoulders. Great morning show interview for all the people driving to work.
To do: Check out all of Wayne's June ideas, including his Number One resource for learning about these fun little holidays. See his blog post "Hot Media Topics for June."
4. Hound Video of the Week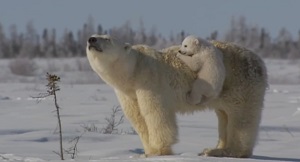 I know this is supposed to be about dogs. But I can't resist sharing this adorable video of two polar bear cubs lovin' up their momma, made by videographer Andrew Maske for Parks Canada. Thanks to Publicity Hound Tracey Bennett for this one.