Issue #1185 Dec. 30, 2017
Publisher: Joan Stewart
"Tips, Tricks and Tools for Free Publicity"
In This Issue
5 Free Tools for Facebook Pages
How to Promote Your Podcast
Authors: 6 Keys to Outrageous Success
Hound Video of the Week
This Weekend in the Hound House:

I remember reading about the price-gouging by Mylan, the pharmaceutical company that owns EpiPen, the life-saving medication used by asthma and allergy patients. Now it's my turn to be gouged. I'm starting a five-year series of shots for severe dust mite allergies. I'll need two EpiPens ($375 for a two-pack) every 12 to 18 months, even if I don't use them to stop a severe reaction. I've always suspected that politicians on both sides of the aisle are in bed with Big Pharma. This Time magazine article seems to confirm it.
1. 5 Free Tools for Facebook Pages

For most small business owners, buying ads is the only way to rake in the profits from their Facebook Pages.
But what if you don't have money to spend on ads? You can still take advantage of five free tools that to help increase your organic reach and prompt visitors to do what you want them to do.
One of the most powerful is Facebook Insights, the free analytics tool that tells you:
When the Page's audience is most active by time and day.
Competitor Pages to watch.
The success of different post types based on average reach and engagement.
Actions taken on your page. These include the number of times visitors clicked for directions, a phone number, a website or an "action" button.
To do: Read about the four other free tools in Amberly Dressler's article "Facebook Features for Your Small Business Page."
#Facebook #FacebookTools
2. How to Promote Your Podcast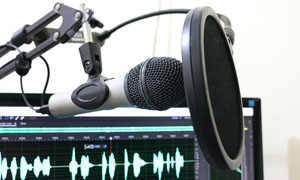 If you're a podcaster looking for some free promotion, Kevin Goldberg of Discoverpods.com can help.
It's a website that discusses established and popular podcasts, new upcoming podcasts, podcast news, and anything else he thinks might interest you.
The Podcast Spotlight series highlights indie podcasts. You can submit yours for free and then wait in a fairly long line to be featured sometime late next year. Or pay $20 and jump to the front of the line.
"We didn't create the series to make money," Goldberg said. "We simply found that some podcasters are extra eager to get the spotlight live and not wait. So we provide the option. The current line is about 82 podcasts." He posts twice a week.
To do: Submit your podcast here and check out the archives. For more tips, read my Entrepreneur.com article "11 Clever Ways to Promote Your Podcasts to the World."
#podcasts #podcasting
3. Authors: 6 Keys to Outrageous Success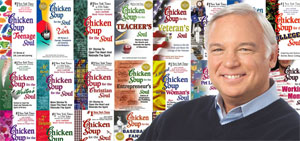 When he was first starting out, Jack Canfield and his credit cards were almost maxed out and 144 publishers had rejected his book "Chicken Soup for the Soul."
But he never gave up his dream of being a bestselling author.
Today Jack is arguably the most successful, bestselling non-fiction author of all time. He has over 500 million books in print.
On Monday, Jan. 1, find out how Jack went from a struggling writer to a New York Times best-selling author with strategies that launched 47 New York Times bestsellers. He'll be a guest on Steve Harrison's free webinar at 2 and 7 p.m. Whether your book is just a dream, a still-to-be-completed manuscript, or a published reality, you will learn:
Why becoming a bestseller is no longer about luck. It's about having a plan.
What you should ideally be doing before you start writing your book and trying to get it published.
How Jack responded when his book was initially rejected by 144 publishers as well as his own literary agent, and how you too can find the inspiration to keep going.
A simple technique Jack used in writing his book, "The Success Principles," which allowed him to later sell thousands of copies to a single company. Plus, how Jack used the same method to land 50 speaking engagements all because of something he did while writing the book. 
To do: Register for the free webinar "How to Write a Book and Make It a Big Success."
#authormarketing #authortips
4. Hound Video of the Week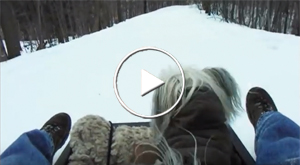 Watch these dogs ride sleds and destroy snowmen.