Issue #1128 May 30, 2017
Publisher: Joan Stewart
"Tips, Tricks and Tools for Free Publicity"
In This Issue
5 Audiences You Can't Ignore
Easy, Free Stock Photo Site
New to Book Publicity? Start Local
Hound Video of the Week
This Week in the Hound House:

I'm recuperating from a weekend of planting forget-me-nots, cosmos, foxglove, sweet William, purple coneflower, dahlias and eight containers of dwarf sunflowers. The biggest gardening job was scraping and painting a scruffy, 7-foot high trellis that had a $2 price tag on it at my Garden Club's plant sale on Saturday. It will support two intertwined clematis plants–one blue and one purple.
1. 5 Audiences You Can't Ignore
The success of your brand doesn't rely only on publicity but on your ability to listen and react to five separate audiences:
Prospects
Customers
Competitors
Influencers
Employees
A free 39-page ebook from Cision includes step-by-step advice from five social media experts on how to listen and, depending on what you hear, what to do next. Neil Schaffer, Jay Baer, Jeff Bullas, Mark Schaefer and Scott Stratten explain how to react to complaints, respond to tweets about your company, and start forming relationships with people who can recommend you.
By responding to just one tweet from an engineer whose company was looking for a new phone system, Avaya closed a $250,000 deal with the engineer 13 days later.
To do: Opt in for the free ebook "Listen: 5 Social Audiences Brands Can't Afford to Ignore." 
#SocialMediaTips #SocialStrategy
2. Easy, Free Stock Photo Site

You need a horizontal photo of yellow fruit for a new marketing flyer or blog post. And you don't way to pay.
Most free stock photo sites make you search through thousands of photos in all shapes, sizes and colors. Not Kaboompics.
This site–one of the most popular for images for lifestyle, interior design and specialized photos–lets you search for vertical only, horizontal only, prominent colors shown in the photo (I love this!), and even entire photoshoots on the same topic.
To do: Start searching at kaboompics.com and bookmark this site.
#freephotos #stockphotos
3. New to Book Publicity? Start Local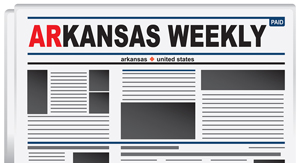 Admit it.
It's tempting to imagine a review of your book in the New York Times. Or a story profiling you in USA Today. Or a standing-room-only crowd at your poetry reading at Powell's in Portland, which calls itself "the world's largest independent bookstore in the world."
It's OK to dream big, but not when you're starting to promote your book and especially if you're new to book publicity.
That's because you face stiff competition in top-tier media, giant bookstore chains and other mega-venues. You need a track record of successes, with each layer building upon the next.
The easiest place to start? In your own community where many of your neighbors already consider you a celebrity because you've written a book.
To do: Read my tips for ideas galore on how to concentrate on local media and venues in your community. See my article "New to Book Publicity? Go Local First" at Joel Friedlander's blog.
#BookPublicity #BookMarketing
4. Hound Video of the Week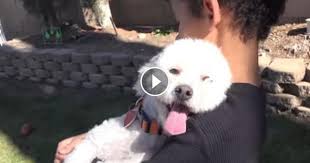 After living in the streets, this poodle was transformed by the love of a little boy.