Issue #1274 Nov. 10, 2018
Publisher: Joan Stewart
"Tips, Tricks and Tools for Free Publicity"
In This Issue
4 Ways to Find Newsworthy Topics
Do This if You Want National Publicity
13 Places to Speak & Meet Customers
Hound Video of the Week
This Weekend in the Hound House:

I'm finally seeing "A Star is Born" today. Movie critic Rex Reed writes this about Lady Gaga: "The biggest shock to me is not her voice, but the backbreaking toil that has gone into concealing every trace of her voluminous tattoos by slathering her with tons of body makeup." She has 19 tattoos.
1. 4 Ways to Find Newsworthy Topics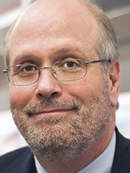 PR pros looking for story ideas about their clients don't have to do all the brainstorming themselves.
They can ask people in the client's company to help identify ideas that can be used as press releases, media pitches or content for social media.
Brad Shorr, director of content strategy at Straight North, an Internet marketing agency in Chicago, recommends asking people in three departments a variety of questions designed to pinpoint interesting stories. If you're a sole proprietor looking for your own ideas, some of these questions might apply to you too.
Brad recommends going to:
Human Resources. Ask about employees who have achieved something notable on or off the job. Are any involved in community initiatives or charitable causes?
Sales Management. Have you sold a product or service that transformed a customer, took its business to a higher level or turned failure into success?
Operations. Has newly implemented software led to significant, measurable improvements in your operation? Have you been awarded any patents?
Finally, go back to the client with a list of these questions and others. Ask for the client's "other" ideas.
To do: Read the other questions Brad suggests you ask in his article, "4 Tips to Get Newsworthy Topics Out of Clients."  If you still come up dry, Rent My Brain for an hour and I'll help you identify story ideas, explain how to find your target market, pinpoint your ideal media, and give you a template on how to pitch. Read more about how to Rent My Brain. 
#PressReleases #NewsReleases
2. Do This if You Want National Publicity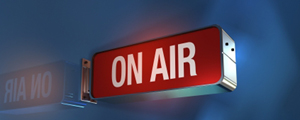 Next week, The Publicity Club of Chicago will host a panel of five national journalists who will share step-by-step instructions on how to capture their attention and convince them to cover you.
When I read about the event that will be held on Wednesday, Nov. 14, I wondered what kind of tips the audience will hear about. Panelists are from CBS News, NPR, the Fox News Channel and Bloomberg Businessweek Magazine. The fifth is a freelancer who writes for Rolling Stone, New York Times, Esquire, Playboy, ELLE, GQ, Men's Journal, NY Mag's Vulture and The Chicago Tribune.
If I had to guess, I'd say most of them will recommend that you start to build the relationship with them before you pitch. That means:
Follow them on social media and their blogs. Like, share and comment on their content. They pay attention to this!
Know the topics they cover.
Become familiar with their work by watching or listening to their news shows or reading their articles.
If your idea is a perfect "follow up" to a story they already covered, mention that. Many journalists cover multiple stories on the same topic.
Only after you've done that, pitch an idea that's a perfect fit for their audience. In other words, don't pitch a dry business topic to CBS News. Your idea might be a better fit for Bloomberg if you give it a clever angle, or for an industry magazine or a business podcast.
You'd be surprised how many Publicity Hounds pitch blindly without knowing what the journalist covers.
To do: Learn more about the Publicity Club of Chicago's national media panel here. Can't attend? The next best thing is learn publicist Michelle Tennant Nicholson's 5 steps to use breaking news to score national publicity and sell more books and products. She has gotten major publicity in top-tier media for dozens of her clients. Order the video replay and you'll get a package of bonuses that include the exact pitches that Michelle emails to the media to get such a terrific response for her clients and place them on "Larry King Live," "Dr. Phil" and on CNN's HLN. Order here. 
#NationalPublicity #NationalMedia
3. 13 Places to Speak and Meet Customers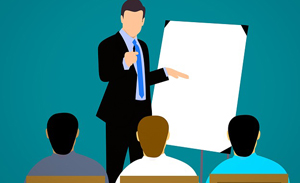 When I started my business, I relied on writing and public speaking to generate interest from people who might want to hire me.
Whether you're selling software, books, make-up or telephone systems, sharing valuable information with audiences will help them trust you. When they trust you, they're more likely to call you when they need your services instead of contacting someone they don't know.
In an article I wrote recently, I suggested several places authors should consider speaking if they have stage fright or they feel uncomfortable in front of big audiences.
They include:
–Retail outlets. What stores or shops sell to people in your target market? Small hardware stores that compete with Home Depot might roll out the welcome mat for an author who's a home improvement or decorating expert.
–Retirement communities. I read about an author who wrote a book for Baby Boomers and spends much of her time speaking in one populous area: The Villages in Florida.
–Churches and other places of worship. Many churches welcome members of the congregation who are authors and let them speak after services or at special events. Your book doesn't necessarily have to be about religion or faith. Get speaking experience in these smaller groups and you can work your way up to bigger gigs such as Celebrate Your Life Conferences.
To do: Read about my other ideas in the article "13 Places to Speak and Meet New Readers." My Special Report #21: "67 Great Publicity Tips for Professional Speakers" will give you tons of ideas on how to build strong relationships with meeting planners who can hire you and the media who can cover you. Most other speakers aren't doing these things. Regularly $7, you can the price in half. But don't stop there. Grab any of my other special reports, or the entire bundle, at half price. Use coupon code SPEAKERS at checkout. Order here. 
#PublicSpeaking #Speakers
4. Hound Video of the Week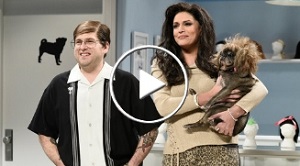 In this Saturday Night Live sketch called "Put a rug on that pug," Cecily Strong and Jonah Hill show pug owners how to make their dogs more handsome with wigs. Thanks to Publicity Hound BL Ochman of the Beyond Social Media Show, a podcast for marketing, communications and PR pros.