Issue #1284 Dec. 15, 2018
Publisher: Joan Stewart
"Tips, Tricks and Tools for Free Publicity"
In This Issue
4 More Topics Ripe for Newsjacking
Where to Find Animated Images
Pitch Last-minute Gift Guides
Hound Video of the Week
This Weekend in the Hound House:

Each year just before Christmas, I cook a small soup supper for a neighbor and my handyman and deliver it to their homes. Last night I made Ribollita, a healthy vegetable soup served with sourdough bread. Today, I deliver it, along with still-warm cherry turnovers. Here's the soup recipe, courtesy of Ina Garten.
1. 4 More Topics Ripe for Newsjacking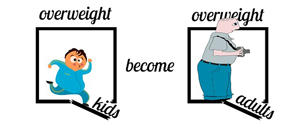 The Associated Press reported this week that a new study from the United Health Foundation shows the obesity rate in the U.S. has reached the highest level ever this year.
It also says the suicide rate has increased 16 percent since 2012, and that childhood poverty rates have dropped.
That's three topics, ripe for newsjacking. Some obesity angles:
–If you're a fitness expert or a romance author, refer to this report and pitch a story on "how to find love at the gym." Fitness club memberships skyrocket after the holidays, and lots of singles will be looking for more than just a way to lose weight. A super story for TV!
–A cooking teacher or cookbook author could pitch a story on how people can gain weight from low-fat foods that are loaded with sugar.
–TV commercials for weight loss programs will multiply after the holidays. What are the dirty little secrets about many of these popular programs and their celebrity endorsers?
The fourth topic: Over 40 percent of Americans say no to flu vaccinations. I was astonished when I saw this statistic. I don't even know where to begin with pitching ideas so I'll leave it up to you…
To do: Before you pitch, refer to any study you're citing and quote a statistic. Find out where your state ranks among the results and use that in your pitch for "the local angle." Consider investing in radio publicity expert Wayne Kelly's "Book Hook" Strategy, the fastest way to get booked on radio shows all over the U.S. and Canada. It includes one-on-one coaching. Reserve your session with Wayne here.
#Obesity #Newsjacking
2. Where to Find Animated Images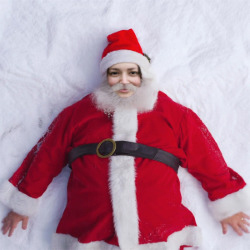 This time of year, you might be looking for a fun animated image to share with your social media followers or at your website.
You may have read that I've given "two paws up" to PhotoFunia.com, the free service that lets you insert your own photo or text into hundreds of images.
Here are the titles of three animated images your followers might love:
–Xmas. It's a framed photo of you in the foreground and a roaring fire in the fireplace behind it.
–Santa Snow Angel. Insert your headshot and you're seen lying on the snow, moving your arms back and forth. The animation won't show up here because of all the HTML coding in this newsletter template.
–Weather. Add a rain or snow effect to your photo.
To do: Go over to Photofunia.com and start playing with it. But before you do, read the article I wrote that gives you lots of ideas on how to use it. See "Create Fast, Free, Festive Images in Seconds with PhotoFunia."
#AnimatedPhotos #Photofunia
3. Pitch Last-minute Gift Guides

For the next nine days, media websites, TV and radio shows, bloggers, podcasters and many others will be compiling holiday gift guides, with their recommendations for last-minute shoppers.
During a Rent My Brain session with a client at this time last year, I demonstrated how to do a simple search for "last-minute gift guides for children" and find lots of publishers looking for gift ideas. I did that just now and found this:
–Four days before Christmas last year, TheHumbledHomemaker.com wrote about "5 Last Minute Gift Ideas for Kids." She's a perfect candidate to pitch because she might compile a similar list this year.
–The "TODAY" show's website features–get this–79 gift guides, including "10 great gifts for the 'Golden Girls' fan in your life." Review the lists and pitch the people who compiled them in case they're updating the posts.
–Niche websites and publications should be easy to get into. For example, The League, a Center for Independent Living, has a "Last Minute Gift Guide for Kids with Disabilities."
To do: Start Googling with a specific search term that includes your topic. If you need help with this or anything else, Rent My Brain. You'll get a video replay of our GotoMeeting call so you don't have to scribble notes, as well as a copy of my own notes that I compile after an hour or two of research before our call. Book a session before the end of the year to discuss any publicity dilemma and I'll give you this bonus: your choice of $100 worth of learning tools from The Publicity Hound store. You can Rent My Brain here.
#HolidayGiftGuide #GiftGuides
4. Hound Video of the Week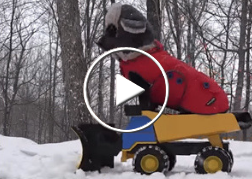 Crusoe, the Celebrity Dachshund, clears snow with his snowplow.