Issue #1203 March 6, 2018
Publisher: Joan Stewart
"Tips, Tricks and Tools for Free Publicity"
In This Issue
3 Ways to Get Positive Google Reviews
The #1 Factor When Hiring a Publicist
Explain Your Certification
Hound Video of the Week
This Week in the Hound House:

Do you have a favorite moisturizer or hand cream to get you through the winter? My favorite: Pure & Basic's Lavender Rosemary Hand & Body Lotion, ($6.47 for 12 ounces). I slather on when I get out of the shower. It's like jumping into a cool pool of water. And it smells heavenly.
1. Today: How to Get a Corporate Sponsor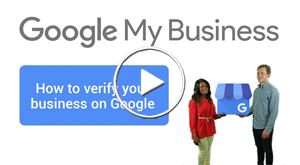 With all the emphasis on accumulating positive reviews on Amazon, it's easy to forget about the importance of your Google My Business profile.
Reviews also show up in Google search results and on Google Maps and bolster your traditional publicity successes.
Think of the number of times you read reviews before buying. Then follow these three easy ways to get reviews, courtesy of Manta, which sells products and services for small business.
Ask your best customers or clients. Who are the top five people or companies who love your business the most? Call them and ask them to post an "honest" review.
Ask for reviews with every business transactions. Distribute flyers with a link to your Google My Business page, or send the link in a follow-up email after an online purchase.
Don't entice people by offering to pay for reviews. You can offer a non-cash incentive like a coupon to anyone who shows you a review, even if it isn't positive.
To do: If you don't have a Google Business Page, create one with by following instructions here. Then watch the video above that explains how to verify your listing. Next, read Manta's article on "5 Review Sites That Could Make or Break Your Business."  Google Reviews is at the top of the list.
#CustomerReviews #GoogleReviews
2. The #1 Factor When Hiring a Publicist
When you need to hire a publicist and you're interviewing candidates, pay attention to the most important factor: how you feel about each one.
If something bothers you, but you aren't sure what, it might be a sign that their personality or chemistry doesn't mesh well with yours. You can't always ask "chemistry" questions during your interviews. Sometimes you just have to trust your gut.
You can also look for specific traits that will help you make the best choice. Those include:
–Experience, with a strong track record of success.
–Impeccable oral and written communication skills.
–Curiosity.
–Confidence.
–Enthusiasm.
–Friendliness.
Finally, check references by calling past clients. Ask, "What did you like best or worst about working with her?" Skipping this important step can trap you into hiring the Publicist from Hell.
To do: Know the four ways publicists charge, which questions to ask during interviews with candidates, and how to rate them. It's all in the second edition of my ebook "How to Hire the Perfect Publicist." Use coupon code PUBLICIST50 and slash the $47 price in half. Order here.

#Publicist #HireaPublicist
3. Explain Your Certification

Let's say you're a Certified Speaking Professional and a Certified Professional Organizer.
During a media interview, you ask the journalist if he will add "CSP" and "CPO" after your name in the article.
The answer will probably be no.
That's because journalists refer to that mishmash of letters as "alphabet soup." Few people outside of the National Speakers Association and the National Association of Productivity & Organizing Professionals know what they mean.
If you want your certification or designation mentioned in a media story, weave into the interview the reason why you earned it. Example: "I wanted to become a Certified Speaking Professional because it's a powerful marketing tool that sets me apart from most of the other paid speakers. CSPs are committed to ongoing education, outstanding service, and ethical behavior."
To do: The "alphabet soup" question is one of 14 you shouldn't ask. Read about the others in my blog post "14 Questions to Never Ask Journalists." 
#MediaInterviews #InterviewTips
4. Hound Video of the Week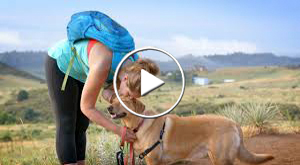 When Jessi Burns' boyfriend committed suicide, the only thing thing that pulled her out of her depression was a pathetic, skinny 8-month-old Yellow Lab mix that she rescued from the local animal shelter. You'll love this heart-warming video of Jessi & Andi, a Mutual Rescue film.