Issue #1306 April 23, 2019
Publisher: Joan Stewart
"Tips, Tricks and Tools for Free Publicity"
In This Issue
3 Ways Podcasters Can Promote Your Book
Is Your "About Me" Like a Sleeping Pill?
When and How to Follow Up Pitches
Hound Video of the Week
This Week in the Hound House:

A neighbor recommends White Flour Embrocation Oil, a topical oil from Thailand that relieves aches and pains. His wife, who suffers from knee pain, says this is the only thing she has used that has taken the pain away. His timing was perfect. I spent two and a half hours cleaning my garden on Saturday and felt like I was run over by a truck. Have you used this oil, available on Amazon? Of the more than 200 reviews, 88 percent were given 5-stars.
1. 3 Ways Podcasters Can Promote Your Book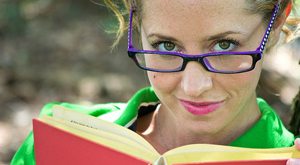 If you've written a book or other product and you're pitching podcasters because you want to be a guest on their shows, small business marketing expert Kathleen Gage says there are three ways the hosts can promote your book:
–At the beginning of the show, they can mention your book in the short introduction that you've prepared for them. Write this yourself to make their job easy.
–On a podcast that's both audio and video, they can hold up your book in front of the camera. Many podcasters do Facebook Live events, upload the audio to their favorite podcast directory and upload the video to YouTube. Mail your book to the host in plenty of time for the show so they can use it as a prop.
–They can ask you questions about the book during the show. Answer the questions. Don't say, "You'll have to read Page 87 of my book to learn the answer." It's OK to ask show hosts if they'd like a list of questions to ask you. Be prepared for the host to veer off script.
If you missed Kathleen's free training last week, no worries. We recorded the session.
To do: You can listen to the replay before midnight tomorrow night–Wednesday, April 24. That's when it and Kathleen's super-affordable offer goes away. Listen to "The Real Scoop on How to be an In-demand Podcast Guest." 
#Podcasting #PodcastGuest
2. Is Your "About Me" Like a Sleeping Pill?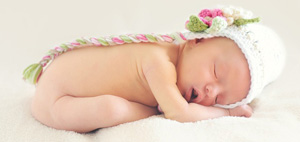 What's your guilty pleasure?
One of mine is popping gourmet popcorn in coconut oil and munching on it while reading stories on the National Enquirer website.
Your guilty pleasure, your biggest mistake, and your dream job are three fun pieces of trivia you can weave into your bio or the "About Me" section of your website.
Most bios I read are more potent than sleeping pills. But fun facts make your bio come alive. You can also slip one of them into your Twitter bio or the short author resource box at the end of articles you write for other websites.
When I checked my Google Alerts last week, I was surprised to find that Entrepreneur magazine, which has published many of my articles, created a short video and a slidedeck from the original article I wrote a few years ago on "13 Fun Facts That Will Make Your 'About Me' A Lot Less Boring."
To do: The 60-second video is here. The slidedeck they created is here. Notice how the slidedeck appears after the first four paragraphs of the article. These are two ways you can repurpose your content.
3. How and When to Follow Up Pitches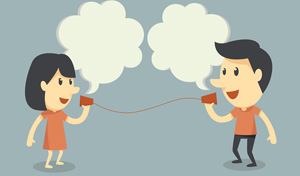 I would have missed a super publicity opportunity with a big trade magazine that wanted to interview me, had it not been for the writer's following up with me this morning.
She sent me a copy of what she emailed me last week. Luckily, I saw it and we scheduled the interview for tomorrow morning.
If you're pitching anyone and not following up, you're letting your publicity, and possibly sales, slip through the cracks. Follow up too much, however, and you'll be viewed as a pest.
To do: Read freelance writer Alex Haslam's article on "When and how to follow up your PR pitch." The Publicity Hound is quoted in it.
#PitchtheMedia #PRPitch
4. Hound Video of the Week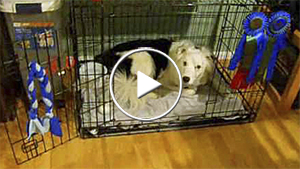 Mango closes his own crate door. Well, almost.