Issue #1103 Feb. 28, 2017
Publisher: Joan Stewart
"Tips, Tricks and Tools for Free Publicity"
In This Issue
3 Lessons from the Oscars Disaster
Snapchat for Event Promotion
National Publicity Summit
Hound Video of the Week
This Week in the Hound House:

No photos in today's issue sent via Aweber. The big Internet outage that's affecting much of the East Coast in the U.S. might be to blame. If your website is acting goofy, this could be why
1. 3 Lessons from the Oscars Disaster

Three crisis lessons you can learn from that Sunday nightmare otherwise known as the Academy Awards presentation:
Lay off Twitter when you're working, especially when you have an important job and the world is watching. Brian Cullinan, a managing partner at PricewaterhouseCoopers, was so busy tweeting a photo of Best Actress Emma Stone backstage at 9:05 p.m. that, three minutes later, he accidentally handed Warren Beatty the wrong "Best Picture" envelope. Then all hell broke loose.
When you screw up, promise that you will do whatever is necessary to make sure the mistake never happens again. That should have been included in the mea culpa issued by PriceWaterhouse, apologizing for the mix-up.
Double-check–no, triple-check–when you're displaying a big group of photos of dead people. The show had the correct name in its "In Memorium" montage: Janet Patterson, an Australian costume designer and four-time Oscar nominee. But the image showed Jan Chapman, an Australian producer who worked with Patterson on "The Piano" and "Bright Star" and is very much alive. It was an easy mistake to make. But a movie industry expert should have been standing by to prevent it.
To do: Be grateful you weren't on that stage Sunday night–the worst disaster in Academy Awards history.
#OscarsFail #Envelopegate
2. Snapchat for Event Promotion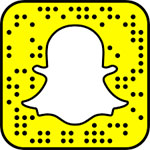 With more than 150 million people using Snapchat every day, it's a platform event organizers can no longer afford to ignore.
Take advantage of a free crash course on how to use Snapchat to promote your events at 1 p.m. Eastern Time on Thursday, March 2.
Christy Huggins, the senior social media manager at Eventbrite and former social media manager for the New England Patriots, will show you how to attract new attendees via Snapchat, design a geofilter for your event, craft a compelling Snapchat Story for your event, and tie Snapchat to your larger social media event marketing strategy. If you can't make the live call, you can listen to the replay.
To do: Register for "Insider Tips on How to Use Snapchat for Your Event." 
#SnapchatTips #EventPromotion
3. National Publicity Summit
Six success stories from the National Publicity Summit, the twice-a-year, closed-door event where you can meet face-to-face, one-on-one, with freelancers, editors, writers and producers from top-tier media outlets:
Ron & Lisa Beres were booked on the "Today" show.
Steve Shapiro was the subject of a big story in "O the Oprah Magazine" after meeting the writer at the summit.
Lauri Loewenberg appeared on both ABC's "The View" and "Good Morning America."
Jim Vonmier got on the CBS Evening News and Early Show as a result of the training and contacts the summit gave him.
Kelly McCloskey used what she learned to get booked on "Oprah."
Barry Spilchuk was interviewed on Fox News Channel within just five hours of meeting the producer face to face at the summit.
Registration is still open for the summit April 26-29 in New York City. Attendance is limited to 100 people to ensure everyone gets enough one-on-one time with the media. The event includes media training.
To do: Learn more about it using this affiliate link. 
#NationalPublicity #NationalPublicitySummmit
4. Hound Video of the Week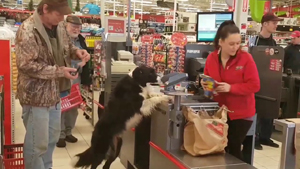 Watch this cute pooch choose its own dog treats at the pet store, put them into the basket and pay the cashier. Thanks to Publicity Hound BL Ochman of Pawfun.com and New York City for this one.