Issue #1082 Dec. 17, 2016
Publisher: Joan Stewart
"Tips, Tricks and Tools for Free Publicity"
In This Issue
3 Favorite Tools of 2016
How to Pitch a Book with Confidence
What Journalists Wish You Knew
Hound Video of the Week
This Weekend in the Hound House:

When I'm driving in the car or putzing in the kitchen this weekend, I'll break into song when I'm listening to the radio and hear the "Hallelujah Chorus" from Handel's "Messiah," my favorite this time of year. The Mormon Tabernacle Choir sings the best rendition.
1. 3 Favorite Tools of 2016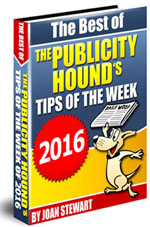 Don't let 2016 come to a close until you check out three of my favorite free tools I discovered and shared with you this year:
1. Hunter, a nifty Chrome extension that will save you hours of time hunting for email addresses of journalists, bloggers or influential people.
2. Book bubbles, a graphic element that includes your head shot, genre, links to your bio and synopsis, an excerpt, social media share buttons, and a place where people can comment, courtesy of Bublish.com.
3. Anewstip, a media contact database that allows you to search and pitch media influentials based on their tweets or news articles.
To do: Learn more about these tools and many others featured in "The Best of The Publicity Hound's Tips of the Week," a compilation of the best 25 tips you've read here this year. It's my gift to you. Don't be shy. Regift it! You'll find tweets galore at my blog where you can also download the book. Use this link when regifting: https://publicityhound.com/blog/best-of-2016
#publicitytips #mediadatabase
2. How to Pitch a Book with Confidence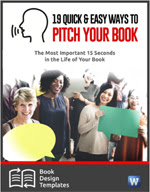 Most authors don't know how to pitch their books.
They launch into "My name is…and I've written a book about…and the main character is…and I wrote it because…and the plot takes a twist when…"
By now, the person you're talking to has tuned out.
Your opening sentence needs to grab their attention and pull them all the way to the call to action at the end.
During Thursday's free training for authors on "5 Tips for Pitching Your Book to Anyone, Anywhere," I showed authors how to write two different pitches.
The first one was from a nonfiction author, pitching his expertise in financial literacy to a freelance journalist. The second pitch was from a fiction author asking the owner of a children's dental clinic to buy her book in bulk to give away to new patients.
Both pitches are different. But both include my five elements for writing the perfect pitch.
I also introduced my new training tool, a guidebook of "19 Quick & Easy Ways to Pitch Your Book," with 19 fill-in-the-blanks templates.
To do: If you missed the training, you can watch the free replay here. Take advantage of the special promotion that ends at midnight Monday night Pacific Time. You'll pitch with confidence and hear "yes" more often.
#bookmarketing #bookpromotion #pitchyourbook
3. What Journalists Wish You Knew
Before you pitch journalists, know what they do for a living. Read their last four or five stories.
It will help you determine whether your pitch is a good fit and if it isn't, you won't waste their time.
That advice is courtesy of Tim Gallagher, president of The 20/20 Network, a public relations and strategic communications firm. He has worked 29 years as a journalist and the last nine on the public relations side.
He's convinced both sides often have an unfair and inaccurate view of the other.
To do: Read his excellent article "Five Things Journalists and PR People Should Know about Each Other."
#pradvice #mediarelations
4. Hound Video of the Week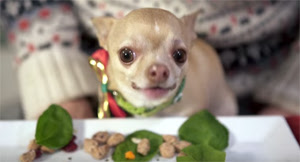 Watch these 30 homeless pets enjoy a holiday feast from Freshpet. The dog food company has donated over 2 million meals to date. For each video share, Freshpet will donate a meal to a shelter pet in need.