Issue #1129 June 3, 2017
Publisher: Joan Stewart
"Tips, Tricks and Tools for Free Publicity"
In This Issue
29 Press Release Samples from the Pros
AP Stylebook Quiz
Slip Into the YouTube Course
Hound Video of the Week
This Weekend in the Hound House:

I'm headed back home today from Chicago, where I surprised my younger brother, Jon Gestl, and attended his graduation from the Nurse Anesthesia Practice program at Rosalind Franklin University of Medicine and Science. The real celebration will be in September, with the whole family, after he passes his state boards.
1. 29 Press Release Samples from the Pros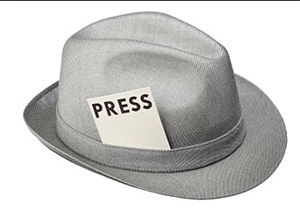 Do you find yourself nodding off when writing your own press releases?
Before your head hits the desk, check out 29 examples collected by FitSmallbusiness.com. Notice:
Interesting freebies
Headlines that make you want to read more
Hashtags that help pull traffic
Clever ways to promote events
Fun angles for new products.
To do: Read "29 Press Release Examples from the Pros." Blogger Maggie Aland, who collected the releases, is looking for more. Tell her about yours in the comments or by emailing it to maland@fitsmallbusiness.com.
#PressReleaseTips #WritePressReleases
2. AP Stylebook Quiz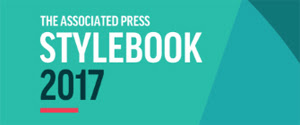 The easier you make a journalist's job, the greater your chances for publicity.
When writing press releases or articles, follow the rules in the Associated Press Stylebook, the bible for newspapers that are members of the Associated Press. Let's see how well you know some of the simpler rules in the 2017 Stylebook, published this week.
In text, is it Milwaukee, WI or Milwaukee, Wis.?
Is it 1 AM, 1 A.M. or 1 a.m.?
Is a telephone number (800) 111-1000 or 800-111-1000?
To do: The new stylebook includes more than 200 new or revised entries, with chapters covering business, fashion, food, religion and sports terms, as well as media law, news values, punctuation, social media use and a new data journalism chapter. Order the print edition for $22.95 or subscribe to the AP Stylebook Online.
Quiz answers: It's Milwaukee, Wis.; 1 a.m. and 800-111-1000.
#APstylebook #APstyle
3. Slip Into the YouTube Course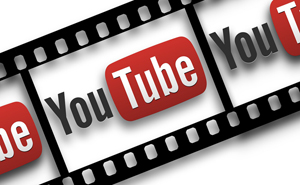 Most of the Publicity Hounds who Rent My Brain are surprised when I ask them why they don't have a YouTube channel to pull leads, traffic, customers and publicity.
Mostly, I hear, "I hate video and I can't figure out YouTube."
Shooting video (which I once despised) and knowing how to best display it on YouTube to pull traffic takes patience and technical ability, both in short supply on my end.
That's why I signed up for Jeff Johnson's new, built-from-the-ground-up TubeTraffic Secrets course that starts this weekend. I took it several years ago and was startled at how many tricks I was missing on YouTube.
Did you know, for example, that your video description can be 5,000 characters, the equivalent of an article that's several hundred words? And it can include lots of keywords and links to pages at your website.
Jeff emailed to tell me can take a few more students before the course closes on Sunday night. The very fact that Google owns YouTube should convince you that you're leaving traffic and money on the table if you don't use it.
To do: Watch Jeff answer the most frequently asked questions about YouTube and his course in this new video. Register using my affiliate link and in addition to Jeff's bonuses, you get a free hour of consulting with me, worth $300. Pray your competitors aren't taking this course.
#YouTubeTips #YouTubeVideos
4. Hound Video of the Week
Did you see the one about the litter of puppies that have a cat for a mom?