Issue #995 Feb. 16, 2016
Publisher: Joan Stewart
"Tips, Tricks and Tools for Free Publicity"
In This Issue
27 Places to Promote Your Expertise
A Handy Twitter Tool
Break Up Gray with Sub-heads
Hound Video of the Week
This Week in the Hound House:

The furnace is fixed and the heat's back on. But I still turn down the thermostat and then climb into bed at night with my rice sack. It's a sack of white rice that I microwave for three minutes. It keeps me warm and toasty and I prefer it over an electric blanket.
1. 27 Ways to Promote Your Expertise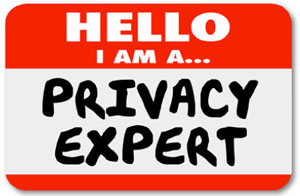 When you attend a networking event like a Chamber of Commerce breakfast or a Meetup group, and it starts with attendees introducing themselves, do you use the word expert in your introduction?
Almost no one does. And that's a huge missed opportunity.
At last month's Publishing at Sea cruise for authors, I listened carefully when we introduced ourselves at the cocktail reception before the ship left port. Only two authors did, and one of them was me.
The following day, I presented a session on "How to Become the Go-to Expert in Your Topic or Niche, Even if You Write Fiction." This morning, I grabbed a page from my handouts and blogged about "27 Places Online and offline to Promote Your Expertise."
To do: Read the list and take action. Then think about a LinkedIn group you belong to that might love to read this post. Use the buttons below to share.
2. A Handy Twitter Tool

Tweepdash is a handy free tool that gives you more insight into your Twitter community.
After you sign in with Twitter, you'll see three columns on your dashboard:
Who you follow but doesn't follow you (Celebs)
Who follows you but you don't follow back (Fans)
Who you follow and follows you back.
It makes it easy to add and remove people from your Twitter account.
To do: Go to Tweepdash.com and study your three columns. Pay attention to your fans. Hover your cursor over their thumbnail photo to see what they do, and decide which ones you want to follow. Share their content.
3. Break Up Gray with Sub-heads
I love celebrity gossip and couldn't wait to dig into the online article in The New Yorker magazine yesterday under the headline "The Digital Dirt: How TMZ gets the videos and photos that celebrities want to hide."
After reading about five minutes, my eyes started glazing over. It seemed like those giant blocks of gray type went on forever. I grabbed the scrollbar on the right side of the screen and scrolled several miles, all the way to the bottom.
The magazine used about 10 cartoons throughout the piece to break up the copy. But they gave me no visual clues about what sub-topics the writer was discussing. I bailed out.
To do: Use sub-heads in website copy, articles and blog posts. Sub-heads pull readers along, especially scanners like me who are looking for clues that tell me if I should stay or leave. You can assign header tags to sub-heads and make it easier for the search engines to find your content.
4. Hound Video of the Week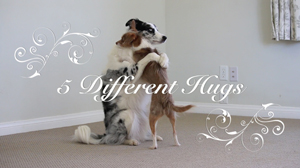 Thanks to Dan Janal of PRLeads.com for this one, a video tutorial on the five different types of hugs.