Issue #1227 May 29, 2018
Publisher: Joan Stewart
"Tips, Tricks and Tools for Free Publicity"
In This Issue
26 Tools Make Writing Headlines Easy
Newsjack High Gasoline Prices
Indie Bookstore Offer Ends Tonight
Hound Video of the Week
This Week in the Hound House:

Visiting the Harley-Davidson Museum on Saturday was the best part of my weekend, a must-see for anyone visiting Milwaukee, even if you don't ride. Now it's back to the garden. I'm searching for the best garden hose and can't find any brands that are clear favorites. I prefer the lightweight, expandable ones that can't kink. But many of them have gotten lukewarm reviews. Any recommendations?
1. 26 Tools Make Headline Writing Easy
You've seen me share the link to the Tweak Your Biz Title Generator here several times because it was my favorite headline writing tool.
You could type your keyword into the window and, with one click, see hundreds of potential headlines.
No more.
I suspect it's because Tweak Your Biz is now part of the Small Biz Trends stable of websites, and somewhere in the transition, the tool disappeared. In a perfect example of awful public relations, the company has not responded to my numerous tweets, emails or phone calls begging them to tell me what happened to the headline writing tool.
During my search, however, I stumbled across an article with 26 tools that help you write, analyze and strengthen headlines. You no longer have to start from scratch every time you need a headline for a blog post, article or social sharing.
To do: If you find the Tweak Your Biz tool, please let me know. In the meantime, have fun with the "26 Tools That'll Help You Create Better Headlines." 
#WriteHeadlines #HeadlineTips
2. Newsjack High Gasoline Prices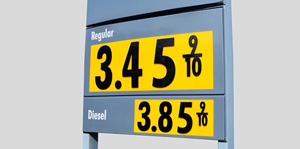 Gasoline prices will co0ntinue to skyrocket over the summer, the perfect opportunity for experts to tie into this trend for publicity.
Over the weekend, I learned how to get 36 miles per gallon instead of 30–that's 90 miles per tank!–mostly by accelerating and driving slower and keeping my eye on the RPM gauge to the left of the speedometer. Driving schools, auto mechanics, and driving experts can share tips like this one.
This is the perfect time to promote your close-to-home event or destination for a mini-vacation, especially for families on a tight budget.
What are the best apps that help people check local gasoline prices?
Travel agents, will airline prices skyrocket too? Share tips on booking flights early, and finding the best deals before prices go up later.
TV stations will love these stories because it's so easy for them to send camera crews to local service stations.
To do: Many readers who were away for the weekend missed my offer Saturday on special pricing for the training with former TV producer Shawne Duperon on "How to Get on the Local TV News Tomorrow." Shawne walks you step-by-step through the process of pitching stories to TV newsrooms. Using her tips, Tom Graber of Milwaukee got three media hits in two days. Knock $19.98 off the price of the electronic transcript by using the coupon code MEMORIAL at checkout. Order here. Everything in the 2014 update still applies today.
#SaveGas #GasPrices
3. Indie Bookstore Offer Ends Tonight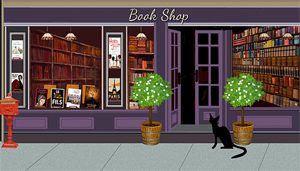 You have until midnight tonight to take advantage of the special offer by Amy Collins to introduce your book to more than 1,000 indie bookstores in the U.S.
All have told Amy they want to know about titles she recommends. But she's super-picky because she worked as a book distributor and knows they want only good-quality books that are available through wholesalers. Her follow-up emails to all the stores are what often clinch the deal.
Correction: On Saturday, I gave an incorrect statistic about the number of indie bookstores that have opened since January. The correct figure is 106 bookstores total that have opened this year in the U.S. and not just indie stores.
To do: If you want to know if your book is a good candidate for this promotion, email Amy at info@NewShelves.com. Or go directly to the page she created, along with a short video that explains more about the program. She says she has only three spots remaining and they could be gone by this weekend. Use this affiliate link to learn more.
4. Hound Video of the Week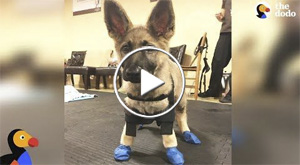 When this puppy was rescued, she was named Starfish because she could only lie flat like a pancake. But she REALLY wanted to keep up with her family — and she took their breath away when she decided to teach herself to run.