Issue #1313 June 18, 2019
Publisher: Joan Stewart
"Tips, Tricks and Tools for Free Publicity"
In This Issue
21 Ways to Localize Your Press Releases
Today: "Why I Rejected Your Manuscript"
Newsjack This Rotten Summer Weather
Hound Video of the Week
This Week in the Hound House:

I wrote thousands of obituaries in my newspaper days. But the most difficult was the one for my brother, Jon Gestl, 51, who died in his sleep June 5 in Peru, Ill., where he worked as a Certified Registered Nurse Anesthetist. Thank you for the many condolences and prayers sent to my family as we make final preparations for his services this Saturday in Chicago. My brother never liked the phrase "dog sitter" and preferred to call me "Aunt Joan" to RJ and Stella, the Miniature Dachshunds I've mentioned here. I'll still be watching your little cuties, Jon, and I promise to mix cooked chicken breast into their dog food, just like you did.
1. 21 Ways to Localize Your Press Releases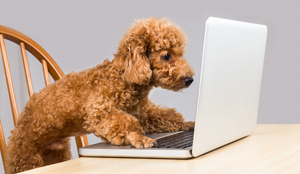 If you're writing a press release about a topic of national interest, don't assume that all media will want the same story.
The more you can localize the release for different media markets, the greater your chances of being covered. That's a lot of work because you're writing different versions of the same press release, but well worth it.
"Local media typically demand local news, locally relevant education and local entertainment information," says publicity expert Paul J. Krupin.
If it's a local newspaper, identify what it is that affects local people or the local area. If it's a topical media outlet, like a trade magazine or publication, localize your story by explaining how it will affect the people who subscribe to that media. Here are five ways to localize a press release:
Offer a local person who the media can interview.
Add local facts, data and statistics. 
Offer a local photo to accompany the story, with the permission of people in the photo.
Identify the local impact or consequences of the story. 
Include quotes from local people.
To do: Read Paul's entire list of "21 Ways to Localize Your Press Releases." I found the list while updating my free course on "89 Ways to Write Powerful Press Releases." It fell by the wayside more than 10 years ago. I'm giving it new life and it will be ready sometime next month. Stay tuned…
#PressReleases #NewsReleases
2. Today: "Why I Rejected Your Manuscript"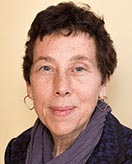 If you're thinking of writing a nonfiction book, and you want to entice a publishing house, do your research before you start writing.
Too many authors don't know how to write for a publisher, then can't figure out why every publishing house hasn't responded to their queries or said "no."
Today, at 2 and 7 p.m. Eastern Time, you can hear from an experienced publishing insider about the most common mistakes authors make when writing and trying to publish their books.
Steve Harrison will interview Debby Englander, a former editor who said "no" to thousands of authors and agents in her 20-year career at Macmillan and John Wiley. Debby was also behind 17 best-selling books. You will learn:
Why most books miss the mark and fail to stand out from the pile.
What editors at major publishing houses know about writing and structuring bestselling books that most authors don't.
The 7 biggest mistakes authors make when writing their book.
The best way to get started writing and publishing your book.
Case histories of actual problems authors faced when writing their books and how they solved them.
To do: Register for the free call using this affiliate link. 
#GetaPublisher #PublishingTips
3. Newsjack This Rotten Summer Weather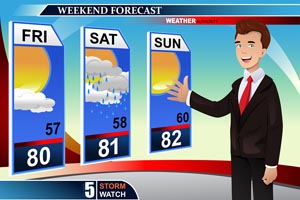 All over the United States, people are asking, "Has summer been canceled?"
Ohio is seeking federal aid for farmers who haven't been able to plant crops because of rain-soaked fields.
My friends in Colorado are still lamenting damage from the severe hail storm in May.
Here in Wisconsin, where the mercury has dipped into the 40s at night, I've been wearing my flannel jammies.
How has the weather affected you or your business? Add a super visual and you might find yourself on your local TV news or weather report. Here are three ways to newsjack the bad summer weather:
Media everywhere will be doing a "first day of summer" story this Friday, June 21. Call or email them today if you have something to contribute.
Unusual weather can play havoc with the economy. If your sales are down, and you're doing something unusual to bring people into your store, let the media know. 
"How to" tips are perfect for social media, especially if you're an expert.
To do: Read almost three dozen more weather ideas in my "Special Report #37: How to Tie Your Product, Service, Cause or Issue to the Weather." At only $7, it's a super deal because you can use my ideas all year long. Or save $150 on my bundle of all 52 reports for only $97. The price goes back up to $247 at midnight Wednesday night. Order only Special Report #37 on the weather or the big bundle Value Pack.
#Newsjacking #WeatherNews
4. Hound Video of the Week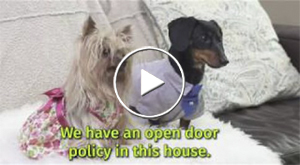 My brother would love this video in which Crusoe the Dachshund gets caught smooching with a Yorkie.