Issue #1216 April 21, 2018
Publisher: Joan Stewart
"Tips, Tricks and Tools for Free Publicity"
In This Issue
1,703X More Powerful Than Facebook
Contact Info for Travel Writers
Free Course on Fact-checking
Hound Video of the Week
This Weekend in the Hound House:

Suddenly, everyone is upbeat because the forecast calls for sunshine and temps in the 50s today and tomorrow. We're spending time cleaning up the yard. But we'll sneak away long enough to see "A Quiet Place," a suspense thriller about a family that is forced to live in silence while hiding from creatures that hunt by sound. It scored 95 percent on the "Tomatometer" on Rotten Tomatoes.
1. 1,703X More Powerful Than Facebook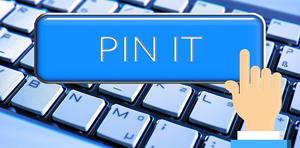 The half-life of a Facebook post is 90 minutes. The average half-life of a Pinterest Post is 3.5 MONTHS.
So says Wisemetrics and Piquor, which help social media practitioners analyze audience behavior. Other Pinterest statistics:
Pinterest users spend 70 percent more than visitors from other social networks.
The average order value of a sale from Pinterest is $50.
87 percent of Pinterest users have bought something online after browsing pins.
93 percent of people on Pinterest use it to plan their purchases.
Only 20 percent of Pinterest users ever create content. The other 80 percent simply pin and share the content.
Bottom line: Pinterest, by far, is the best social network to be on if you're trying to reach someone who will open their wallet and happily give you their money, whether you're selling a book, a tube of lipstick or a workshop.
I've teamed up with Daniel Hall and John Kremer, the masters of how to use Pinterest as a money machine. Their free training will be from 4 to 6 p.m. on Thursday, April 26. This will be the most profitable two hours you'll spend on training this year. And it's free. One lucky attendee will get a social graphic created and posted to their Pinterest Board that has over 1,000 followers. But you must present to be eligible.
To do: Register for the webinar "Drive 140,013 Targeted Buyers to Your Offers Free Using Pinterest."
#PinterestTip #Pinterest
2. Free Contact Info for Travel Writers

If you're tempted to skip this because you don't typically pitch travel writers, keep reading.
Cision is offering a free Travel Pitching Kit that gives in-depth tips on how to attract the attention of nine influencers who work in the travel industry. They include travel writers, freelancers, and bloggers who write on a wide variety of topics.
Those include: travel, food, beverages, lifestyle, sports, culture, destinations, hotels and resorts, spas, beauty, outdoors, photography, honeymoons, wedding planning and adventure excursions. One writer even contributes to a holiday gift guide.
Authors, I'll bet some of these influencers even review travel books or curate lists of things like "10 Best Beach Reads." If you're not sure, don't guess. Google each name and become familiar with the kinds of content they cover before you pitch.
To do: Opt-in by completing this form, then download your free Travel Pitching Kit.
#TravelWriters #Travel
3. Free Course on Fact-checking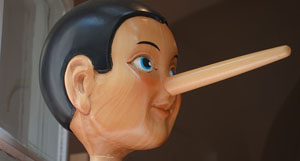 I'm always suspicious of "fact checkers" because so many of them have political agendas, and sometimes even THEY need to be checked.
Even so, you might want to check your own facts before you publish an article, a blog post or a book. But how?
"Hands-On Fact-Checking: A Short Course" was created by the International Fact-Checking Network at the Poynter Institute and the American Press Institute, and funded by the Google News Initiative. Designed for college students as a self-directed course or as a resource for classroom instructors, the approximately 90-minute course includes lessons on identifying reliable sources in fact-checking, debunking viral misinformation, and deciding whether a statement is really checkable.
This might be way more than what you need, but if you're a stickler for truth and accuracy, give it a try. It's free.
To do: Get started here. You might have to create an account first.
#Factcheck #FakeNews
4. Hound Video of the Week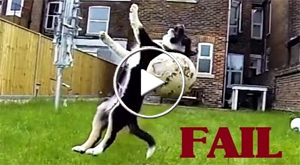 This video of Dogs Who Fail at Being Dogs racked up more than 29 million views on YouTube. My favorite fail is the one at 1:51.