Issue #1162 Oct. 3, 2017
Publisher: Joan Stewart
"Tips, Tricks and Tools for Free Publicity"
In This Issue
17 Ways to Find Any Email Address
Cannabis Publicity Opps
Follow-up Tip for Speakers
Hound Video of the Week
This Week in the Hound House:

Prayers, prayers and more prayers for the 59 killed and more than 500 injured in the Las Vegas massacre.
1. 17 Ways to Find Any Email Address
When you're ready to call it quits because you can't find the email address of a journalist, influencer or important person you must contact, don't.
The folks at SEO Sherpa have compiled a list of more than a dozen ways to find that coveted email address.
I've written about some of them here, like the Hunter browser extension for Chrome.
Here are three more:
Does the person write articles for other online publications? If so, the email address is probably included in the author bio at the end of the article.
Have you done a Google search? If so, remember that there are dozens of ways to search. Webmasters often list emails with (at) or [at] to avoid spam bots scraping their actual email IDs. Try using (at) or [at] instead of the commercial "@" sign.
Does the person have a sign-up box on their website, where you can opt in for something free? If so, do it. Email tips or other info they send later might include their email address where you can respond to them.
To do: Read "How to Find Any Email Address: The Complete List of Tactics (2017 Edition)." 
#FindEmailAddresses #EmailAddresses
2. Cannabis Publicity Opps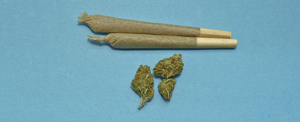 Andrea Burnett, who has done lifestyle and book publicity for the Bay Area PR firm she owns, has launched a new PR firm called the 4twenty group.
It specializes in cannabis edibles, tinctures and any products that are geared toward women. I learned about this in the Solo PR Pros group on LinkedIn. It got me thinking that the legalization of marijuana in more than two dozen states means opportunities for authors, speakers and experts to piggyback onto this topic. For example:
If you write books about healthy eating, how healthy is eating pot brownies?
Animal experts, comment on the dangers of people getting their animals stoned.
Parenting experts, what about parents who smoke pot in front of their kids or with them? Is this a form of child abuse even if smoking pot is legal in your state?
Safety experts, what's happening to traffic accident statistics in states that have legalized pot?
To do: Keep your eyes on potential publicity opportunities as more states put this issue on the ballot. Time magazine has written "Here's the Real Reason We Associate 420 with Weed." 
#LegalizedPot #Marijuana #420
3. Follow-up Tip for Speakers
Your speech, and even the publicity you generate from it, aren't enough to generate sales.
Vickie Sullivan says it's what you do before, during and after the presentation that paves the way for personalized conversation. That means not wasting time afterward getting in long conversations with people who aren't your ideal clients and won't buy from you.
To in: Listen to Vickie's 90-second audio tip on "The one thing to bring to your next networking opportunity" to win new clients. 
#SpeakingTip #GetMoreClients
4. Hound Video of the Week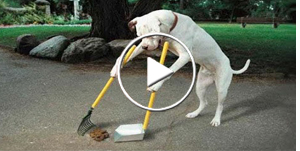 Five minutes of pure fun with the "Top 10 Smartest Dogs in the World."